We Sell Various Brother Printer Cartridges at Unbeatable Prices
There are tons of counterfeit printer consumables on the market, disguised as genuine brand-name goods. This can make it difficult to find a reliable supplier locally that sells OEM products at affordable prices.
CH Africa has been around for ages, supplying various large companies, as well as small retailers and others with Canon, Samsung, HP, and Brother printer cartridges at unbeatable prices.
How do you know who to trust? It is simple – d
o your own research.
See what our customers have to say
about our products and services.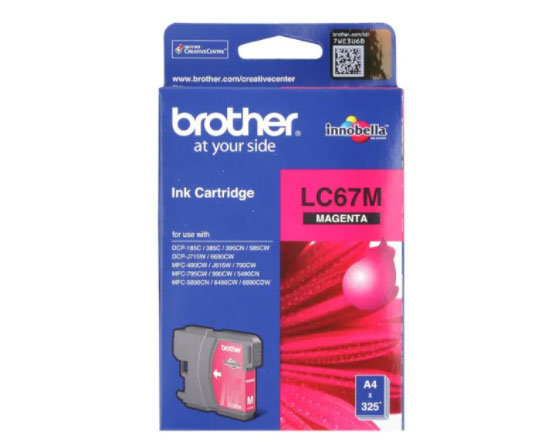 Tips to Choose a Reputable Brother Printer Cartridge Supplier
The first and most important way to avoid being dragged into a bargain that is not what it seems is to study the brands you are interested in, as each has their own signs of legitimacy. For example, Brother cartridges all feature a hologram, which can immediately tell you if it is genuine or not when you use the correct app for scanning. Another sign of a fake can include a broken box seal.
Apart from checking your parcel on arrival, there are many ways to minimise the chances of receiving counterfeit goods in the first place. See them listed below:
Select a seller with a long history with positive reviews and ratings from previous customers.

Compare prices of the supplier to what the products typically cost and look for a reason if the cartridges are far below market prices.

Look for a physical address and check the legitimacy thereof by confirming that it is in fact a real commercial property.

Do not order in bulk the first time you buy so that you can inspect their consumables for counterfeit signs before making large payments.

Remember to check shipping methods to see if they deliver in your area and use couriers who supply tracking options.
Buying counterfeit printer supplies can be extremely dangerous, due to the chance of the products ruining your machine and voiding your manufacturer's warranty. Thus, it is vital to go that extra mile and ensure the supplier you shop at has a good reputation.
Where to Find Genuine Brother Printer Cartridges in South Africa
The easiest option to find suppliers is by searching online and shortlisting the best ones to compare and inspect. You can also find major printing consumable companies at trade exhibitions or ask acquaintances who also use a lot of ink in their businesses for recommendations. Online forums with topics related to the industry can be of help in getting suggestions for cartridge wholesalers who sell at affordable prices. Alternatively, social media platforms can be a quick way to find information on any supplier as business pages usually come with ratings and comments on their products and services.
Consider CH Africa for Bulk Buying at Competitive Prices
If you are looking for
original Brother printer cartridges
that are affordable enough to order in bulk, then CH Africa is the place to shop at. Although unrealistically low prices can be an indication of something being off, our unbeatable figures are due to the fact that we trade in bulk to supply wholesalers, retailers, and government tenders with all the ink they could need. Therefore, customers can find almost any cartridge they require in our selection. All our stock is of high quality and are cost-effective, whether you are looking for OEM products or cheaper generic alternatives.
You can shop each brand separately or check out the bargain bin for clearance stock and the special offers for more "on sale" items and even join the CartridgeCredit loyalty programme for an additional 5% back in credit for orders over R1000 when paying with EFT.
CH Africa also allows commercial buyers the option of a
custom quote
for extra savings when purchasing multiple cartridges at once. All orders can be delivered via ITT, Fastway, or Lynx.
Get Inexpensive Cartridges You Can Trust
Do not waste time seeking a better option when you can get all the Brother, Epson, Xerox, and other names you need at one affordable store online. Feel free to read the testimonials of previous buyers on our website to confirm the quality and legitimacy of our products and services.
Those living in and around JHB can even save on shipping by collecting directly from the CH Africa warehouse in Germiston.
Get in touch to place your order for Brother printer cartridges today.