Buy Brother Printer Cartridges with Us Today: Save Money and Time When You Shop Online!
If you are on the hunt for affordable, high-quality Brother printer cartridges or superior-quality generics from a reputable supplier, then it is time to browse our extensive catalogue and shop online. We stock a wide range of original equipment manufacturer (OEM) printer and toner cartridges from a number of leading brands. If you are looking for Brother cartridges, in particular, we are the place to be.
Brother is known all around the world and are revered for their specialisation when it comes to various components. They are a truly competitive brand in the printing and technological world, and we sell an impressive array of their best toners and cartridges at affordable rates. If you are looking for their printer cartridges and toners, you have certainly come to the right place. Let us explore Brother's innovative history and the range of products that we offer.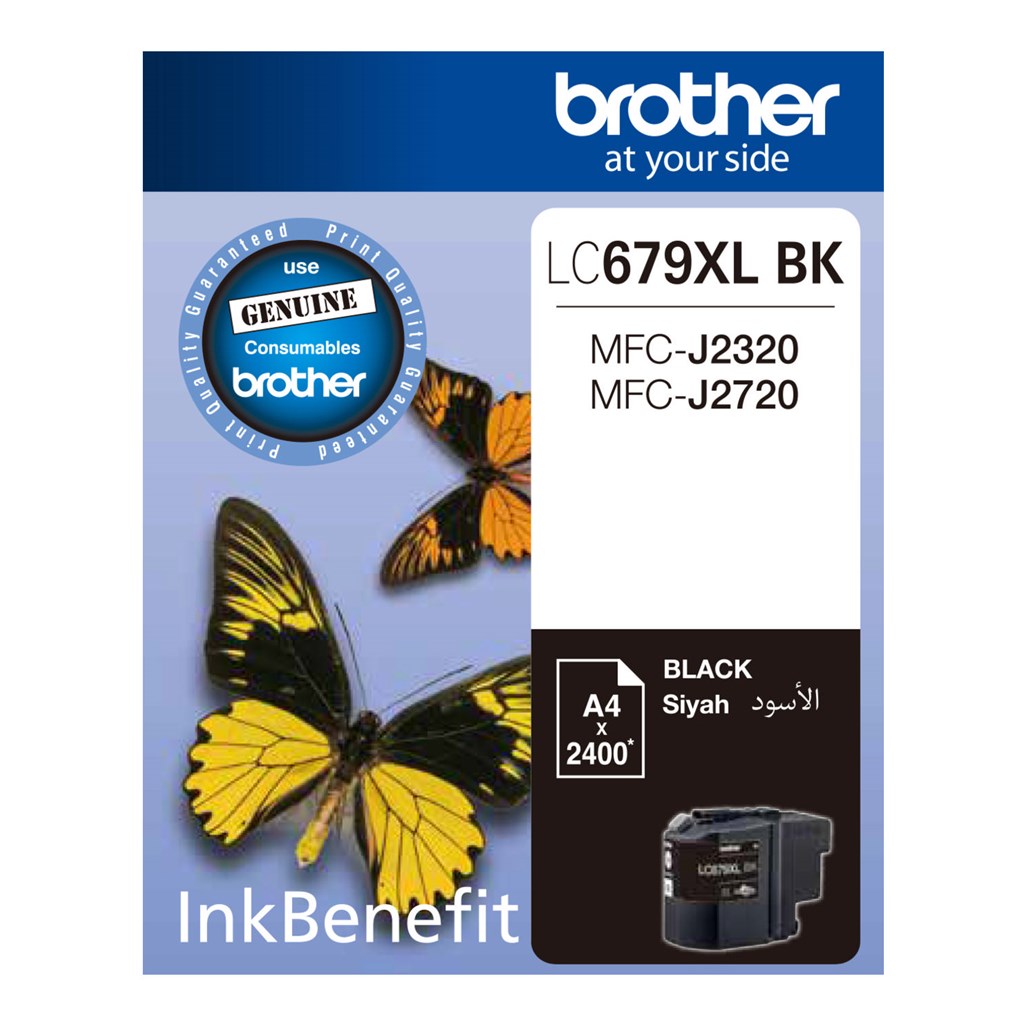 The Origins of Brother – From Humble Beginnings to Multi-National Success
This multi-national electronics company emerged in Japan in 1908, and have thus enjoyed over a century in the business world. Their humble origins started in Nagoya, where they began as a sewing machine company. Their sewing machine business went international by 1955, and this move first placed them on the global map. At this point, the Brother International Corporation became their US affiliate, and this would have a long-lasting impact on their future success.
By the late 60s, they moved their UK headquarters to Manchester, and in the 1970s, they had created their first computerised sewing machine. Thus, technology was always at the fore of their innovative business model. They were forever changing with the times and adapting as needed in order to satisfy the growing and changing market. By 2011, they decided to diversify and acquired the telecommunications company Nefsis.
Over the years, they have created a number of remarkable technological devices, including their famous sewing machines (which are still created today), printers, music sequencers, machine tools, and even Joysound karaoke machines. By May of 2017, they had created over 60 million sewing machines, and as of this year, they were worth over 5,2 billion US dollars. They are thus a powerhouse company on the global market, and this is testament to their superior products and flare for technological innovation.
The Benefits of Buying Brother Cartridges Online
The benefits of buying products online have long been praised. However, in these precarious times, they are perhaps even more celebrated. When you buy your printing consumables, such as Brother printing cartridges and other products online, you enjoy the following advantages:
Keeps You Safe:

While lockdown levels have certainly eased, we are unfortunately still living in very uncertain times and we still need to work hard towards flattening the curve and keeping our communities safe. Opting to buy our goods online significantly reduces our chances of catching or unknowingly spreading Covid-19 and thus keeps our community a bit safer. While masks, hand washing, and social distancing are imperative, sadly, we cannot always guarantee that others will adhere to these important guidelines and every time we venture out, we potentially put ourselves at risk. Choosing to shop online means you keep away from bustling shops and malls and reduce your contact with other people. In consequence, your risks of catching or spreading viruses are reduced and you are kept a little safer.
Saves You Lots of Time:

In the modern world, time equates to money. Driving to the shops, getting stuck in traffic, having to find parking, and then standing in queues can really eat up the best part of your day. Shopping for Brother cartridges and other printing consumables online can save you hours. You can then utilise these hours to get important jobs done or focus on pressing work. Shopping online can also be done from the comfort of your couch while you watch your favourite show and thus does not have to eat into your day. It is, therefore, a zero-hassle process and saves you heaps of time. This time can be better spent with family or friends, reading a great book, playing your favourite game, or cooking a delicious meal. The options are endless, and shopping for printing consumables online preserves your precious time.
Saves You Money:

Added to the time you save when you shop online – and we know that time is money – is the actual money that you save. When you shop online, you avoid hefty petrol costs and parking fees. This money can be better spent on monthly bills or other expenses. In the 1600s, William Lowndes once famously said "take care of the pennies, and the pounds will take care of themselves." He was a former secretary to the Treasury of Britain and thus probably knew a thing or two about finances and saving. Every little helps, especially in these strange times, and what you save when you shop online will eventually add up and make a difference to your pocket.
Services and Products Offered
Quality OEM's and Superior Generics:

We sell an array of OEM products from a number of leading brands, including Brother, HP, Samsung, Lexmark, OKi, Epson, Canon, Xerox, and Canon. We also stock a number of superior-quality generics. When purchasing generic models, it is imperative that you opt for products that have been tested by a reputable supplier. Sub-par generic toners and cartridges might allure you initially because of their super affordable price. However, this seemingly cheap price comes with a far greater expense – the possibility that you might need to replace your printer.
Cheap cartridges, bought from a store or online, might eventually leak into your printer and cause expensive damage. Thus, what you save in the short term could amplify in the long term. Do not fall trap to deals that are too good to be true because sadly, they often are. Our generic models are 100% guaranteed, and this offers customers ultimate peace of mind. Buy superior generics or OEMs to ensure that your printer is always protected and that you do not have to fork out on hefty printer-replacement fees.
Resale Service:

We also offer a resale service whereby we will purchase your unused cartridges. This is part of our effort to do our bit for a planet and can give you some extra bucks. If you want to clear out your storeroom and get rid of boxes of cartridges that have not been used, then it is time to get in touch with us. Simply tell us their model and make, and send us a picture of the stock. Also let us know if they are unopened or sealed. If we want to purchase them, we will get in touch and offer you a quote. This is a great way to make some extra cash and recycle unused products, so they do not have to go to waste. It might also up your company's green profile and thus, ensure that you do your little bit for the environment.
Bulk Discounts:

We believe in rewarding our loyal customers and offer bulk discount pricing for anyone who joins our reseller programme. All government orders and tenders will receive our amazing discounts and we strive to offer clients the best pricing in SA. Just let us know what you are looking for and the amount needed and we will send you back a quote as soon as we can. Bulk discounts are a brilliant choice for a number of print-heavy industries, including government departments, educational institutions, and legal or accounting firms who need to print thousands of documents every month.
Why Choose CH Africa for Brother Cartridges and More?
We have been in the business for 25 years and thus have a quarter of a century of experience to our name. We have built up an extensive network of quality suppliers over the years and we guarantee our clients maximum savings and ultimate satisfaction. We pride ourselves on the values of integrity, loyalty, communication, and excellence, and we strive to offer every single client our very best – no matter how big or small their order.
Our customised client service strives to support individual goals and needs, as we believe in the importance of individualised solutions. Whatever your printing-consumable needs, be it Brother cartridges or more, we are here for you. Browse our impressive product universe and get in touch with us today.