CH Africa: The Place to Buy HP Ink Cartridges
Hewlett-Packard is a powerhouse in the printing world. When it comes to printers and printer consumables, they are a brand who has truly stood the test of time. The brand began in the 1930s when two electrical engineering students, namely Bill Hewlett and David Packard started an engineering workshop in their garage, and they primarily worked on equipment that would test and measure electronics. Rumour has it that the pair tossed a coin in order to determine in which order their company would be named. Hewlett won, and thus Hewlett-Packard as a brand was born. The pair initially worked to create audio oscillators – a specialised electrical circuit that is able to divert currents. These oscillators were later purchased by Disney and utilised in the famous film "Fantasia". It was only in the 1960s that the brand began to focus their energy on computers, and they have since made a name for themselves in the IT world.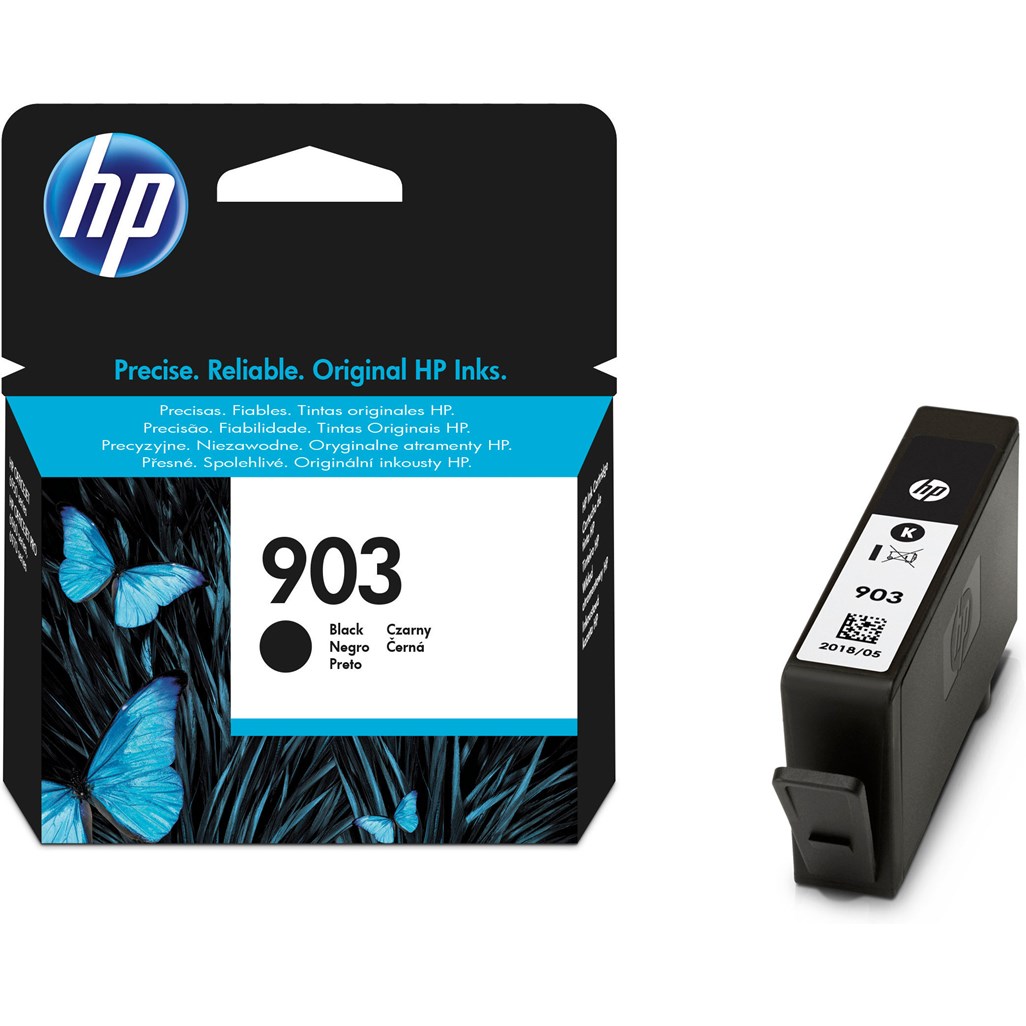 This brand has gone from strength to strength and has been a part of a number of fascinating projects over the years.
Before we delve into HP's wide range of available printer consumables, let us look at the brand and explore why they are so unique. Some fun facts that you might not know, include:
Humble Beginnings:

Since the brand was started by two friends in their garage (as a part-time venture), it truly does speak of humility and can inspire us all to follow our dreams. Little did Hewlett and Packard know that their small venture would turn into a well-celebrated global enterprise. Their initial capital was a mere 538 dollars, and many have dubbed this garage as the birthplace of Silicone Valley and it is a historical landmark today. Their story should encourage all of us to reach for the stars. Who knows what masterpieces could be created in your garage!
Their New Multi Jet-Fusion 3-D Printer Is Partly Made with Prints:

Yes, you read that correctly. In fact, almost half of the custom-made plastic parts of this printer were printed by the printer itself. How surreal is that?
Their First Famous Customer Was Walt Disney:

This was when they were in the business of creating audio oscillators, and this put them on the map. "Fantasia" was released in 1940 and received a number of awards and special mentions.
The Company Support the Arts:

They truly are a diverse brand, and if their history does not speak to this fact, then their support of the arts will. They sponsored the Panorama Music Festival in New York in 2016 and aimed to strengthen the link between creativity and technology. This digital art experience was a hit for many festivalgoers and highlighted the brand's affinity for the creative.
Innovation is thus at the fore when it comes to the HP brand, and their printers and ink cartridges speak to the propensity for professionalism and durability. In fact, HP printers and ink cartridges are renowned around the globe and are often praised for their reliability, versatility, great customer service, and quality.
Top HP Printer Cartridges
When it comes to HP ink cartridges, we stock a wide range of choices. Two of our popular picks include:
HP 652 Black Ink Cartridge:

This is a popular ink cartridge and is easily able to produce great-quality prints at an affordable rate. It is well-suited for the printing of everyday papers and is made of pigment-based ink. Whether you need prints for home use, school projects, or office documents, this ink cartridge certainly will not disappoint. We also stock a black and colour ink multi-range of the 652 ink cartridge, and this is a great option for anyone who wants to utilise colour-printing features too.
HP 123 Std Black & Colour Multi Pack:

This is another great duo for anyone who wants to utilise both black and white and colour printing options. If you are looking for worry-free solutions that promise brilliant performance every time, then these cartridges are certainly what you need.
While we are passionate about Original Equipment Manufacturer (OEM) cartridges, we also stock a wide range of cartridges that are compatible with HP printers and other leading brands. When buying generic cartridges, it is imperative to go with reputable suppliers whose products have been tried and tested. Buying lower quality ink cartridges or toners can lead to an array of problems and can ultimately destroy your printer and cost you more in the long run. We stock OEM ink cartridges and compatible cartridges for the following brands:
HP

Samsung

Brother

OKi

Xerox

Lexmark

Epson

Kyocera, and

Canon
Resellers Welcome Too
As well as selling ink cartridges for HP and a number of other popular printer brands, we also welcome resellers. We offer amazing discounts to both wholesale buyers and resellers and encourage anyone who wants to resell their ink cartridges to join our specialised programme. If you have genuine, unused ink cartridges that you are looking to sell, then it is time to get in touch with us. Simply send an email to
redundant@chafrica.co.za
, and we will send you an offer if we would like to buy your goods. An email does not mean that you have to commit to selling your products but simply gives you the option to sell them if an offer is made.
This is an easy way to get rid of excess stock, make a bit of extra cash, and do your little bit for the environment. Unused printer cartridges take hundreds, if not thousands of years to decompose, and thus you might as well sell them to someone who could use them. Be sure to include the brand, type, model, and quantity when you get in touch and let us know whether they are factory sealed or open.
Why Shop for Printers and Printer Consumables at CH Africa?
We pride ourselves on our motto of "pay less, print more" and believe in the importance of high-quality products at an affordable rate. We have a quarter of a century of experience to our name when it comes to the printing world and have built up an impressive network of top-quality suppliers over the years. We work with both local and international suppliers to ensure that our product range can meet the demands of our customers. We currently stock over 9000 supply items, and our list is constantly growing to ensure that our product universe is up to date with the latest innovations and printing solutions. Some of the benefits of choosing us as your number-1 printing-consumable supplier include:
Top-Quality Service:

Our dedicated team is always on hand to answer your questions and offer you the best possible service. Whatever you need, our team is only a call away.
Wholesale Prices:

We offer specialised discount-pricing options for those buying in bulk. We have serviced a number of governmental institutions. Whether you are looking for OEM models or top-quality generic versions, we have something for you.
Quick Delivery:

Added to our great service and wholesale prices is our quick delivery time. We understand that printing consumables are often needed urgently and strive to offer our customers impressive delivery turnaround times.
Ongoing Customer Support:

We always ensure that we are easy to contact, so that customers feel supported throughout the buying process and once their goods have been purchased. Whatever you need, our team is here for you. We can be contacted via email, landline, and cell phone and pride ourselves on this availably.
All of our products are subject to online availability, and some products will have a longer lead time than others. To avoid disappointment, be sure to get in touch with us, so that we can give you an idea of when your goods will arrive. We strive to deliver goods as soon as possible and aim to communicate with customers if there are any issues with their order.
If you are on the hunt for HP ink cartridges and a reputable supplier of OEM products and high-quality generic models, then it is time to get in touch with us. Browse our online catalogue or chat with one of our enthusiastic team members today. We will gladly advise you on the best cartridges for your printing needs and help you to find a cartridge that suits your goals and budget. We pride ourselves on integrity, quality service, and reliability and cannot wait to work with you today.