Buy Original Printer Cartridges for Exceptional Printing Performance
If reliable, consistent, and high-quality prints are what your business requires, then it's important to purchase OEM (original equipment manufacturer) printer cartridges from a reputable supplier. Although more expensive than compatible or remanufactured and refilled consumables, original printer cartridges pose almost no risk to your equipment and deliver the same results time and time again.
Consider
CH Africa
for all your ink and toner cartridge needs, where you can get all the main brands inclusive of Canon, HP, Samsung, Brother, and Pantum at the most affordable prices when you buy bulk.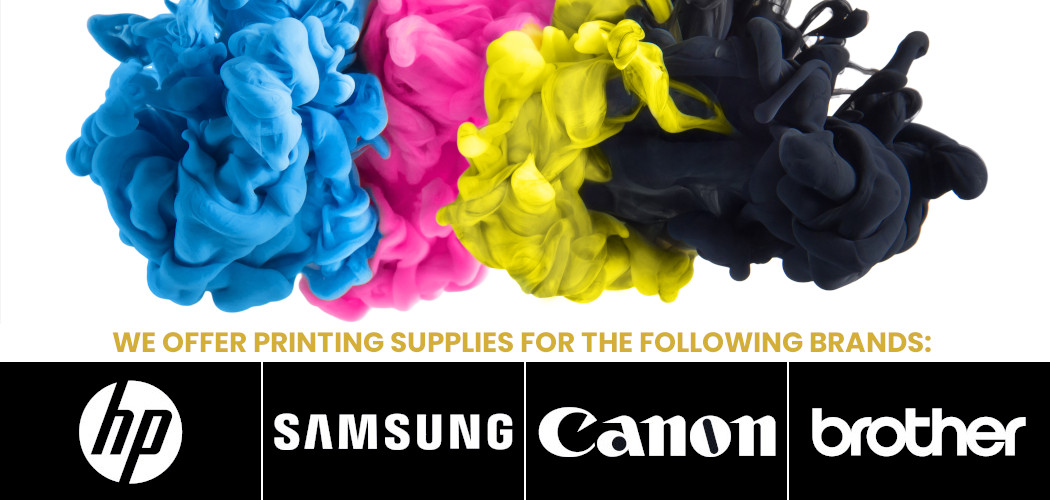 10 Reasons Why Genuine Printer Cartridges Are in High-Deman
If your device is a Samsung model, doesn't it make sense to get ink or toner of the same name? OEM cartridges are those that have been made by the manufacturer of your device for that device and others in the same line. This means that the cartridge maker knows exactly how your machine works and what type of ink or toner will suit it best.
Here are ten other benefits of purchasing genuine printer cartridges:
Easy to Research – Information on OEM cartridges can be found anywhere on the internet. You thus have access to all the information you need to determine what equipment and consumables are the right choice for the type of printing you want to do.
Reliable Information – With generic brands, it's difficult to trust the expiration dates, page yield, and compatibility, whereas names such as Canon can be taken seriously as they have a reputation to uphold.
Long-Lasting Prints – Original inks and toners don't fade quickly and can be used for documents like contracts and agreements that are important to keep in printed form for several years.
No Clogging – Printer nozzles can get blocked if the ink is too thick or it dries too fast. With the genuine ink products, the standard is always the same, eliminating the risk of clogging.
Counterfeit Proof – Although some unethical sellers will try to sell fake products, there are ways to check the legitimacy of Canon, HP, Samsung, Brother, or other big brand cartridges.
Manufacturer Guarantees – When buying any OEM printer cartridges where the quality is guaranteed, the manufacturer should be willing to compensate you for it, should the performance of a product not match their claims.
Faster Performance – Original ink and toners are generally designed to make your machine run at the maximum possible speed without compromising on quality. This is especially handy for businesses that need to do a lot of prints.
Fewer Smudges – Many OEM inks are made to be fast-drying, allowing little to no space for smears to happen due to handling the paper directly after it's been printed.
Widely Available – Brand-name products are more likely to be stocked at all suppliers, enabling you to refill with the same ink every time.

See all special offers

currently available at CH Africa for discounted prices on original cartridges.
Attention to Detail – With low-quality inks, you don't have a guarantee that the details in an image or small fonts in writing will print correctly. Genuine products will allow your printer to perform exceptionally even when printing a full-colour, detailed image.
Additionally, original printer cartridges give you the opportunity to confirm the quality without having to own a printer beforehand. This is due to ample customer reviews and ratings being available online on every well-known brand.
Where to Buy Affordable Printer OEM Cartridges in 2022
As with any business, it's vital to find suppliers that stock large quantities of the products you require and can be relied upon for future purchases. CH Africa stocks several brands of toner and ink cartridges. We supply big companies, retailers, and even government businesses, and can accommodate orders of any scale. We've been in the industry for over 25 years, which means you can expect us to be there for many more.
Another crucial point to consider is if the supplier gives good customer service for when an issue with an order occurs. CH Africa offers a hands-on approach, with live support online and an easy email function for fast and efficient communication.
Most of all, we offer competitive prices, which can be seen directly on the website. You can also
get a free custom quote
if you plan on reselling our printer cartridges.