HP 650 Ink Supplier – Why Buy the Brand's Cartridges?
If you are looking for an HP 650 ink supplier, then you are at the right place. But if you are wondering whether or not to buy the brand's products as opposed to the ones offered by other printer brands, then read on to discover why their products are considered as superior.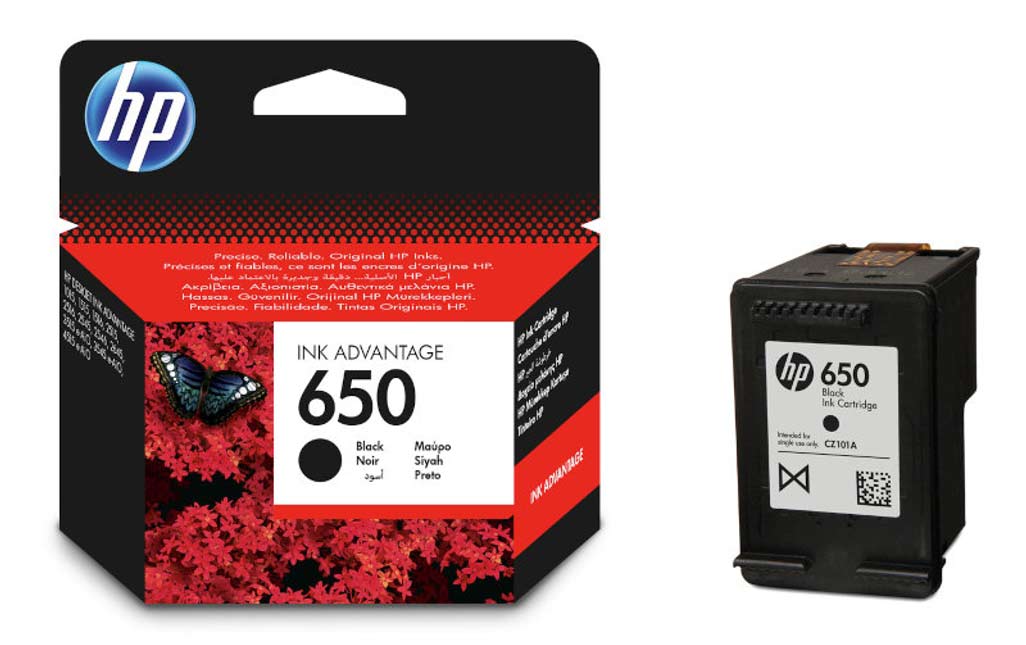 The Hewlett-Packard brand has been around for ages. The company was created as early as 1939. That being said, it took a few decades before they entered the printing device market. Their first printer release only came in 1984 and it was a laser printer called the HP LaserJet. At that stage, printers still had many restrictions and were not nearly as advanced as the products we have available today. Take, for example, the DeskJet Ink Advantage 1500 model compared to the above-mentioned printer:
ThinkJet –
It could
only print on special paper and also had 192 by 96 dpi (dots per second).
DeskJet Ink Advantage 1500 –
It can print on photo paper, envelopes, plain paper, and transparencies among others. This model has various dpi settings, starting at 300 by 300 dpi, which is already higher than the maximum of the old 1984 model.
The DeskJet Ink Advantage 1500 unit, as well as the 1515 and 1516 printers all support the high-quality HP 650 ink cartridges. These are only some of the many printers supporting the use of the 650 sets. The 650 sets are super reliable cartridges, which have a yield of 200 pages for the tri colour and 360 pages for black sets.
If you are looking for an HP 650 ink supplier selling the high-yield HP ink cartridges, CH Africa has got you covered. We stock both normal and high-yield units. See our
selection of cartridges
available. We also have a multi-pack of the normal 650 unit available for those wishing to buy all colours at once.
HP Cartridges – Low Environmental Impact
As with any man-made creations, printing can have a negative effect on the ecosystem. However, it is one of those activities that can almost be seen as a necessity in today's life. Thus, it is not one of the tasks that can be stopped. But we can support companies who try to lessen their footprint on the earth.
Most original HP cartridges are made with recycled materials to support the green movement. And this is a company who has done more than one good deed for sustainable living and also charity in their lifetime. They have an extensive policy in place to keep environmental effects to a minimum.
Buying the brand's cartridges online from a local supplier is much better for humanity and nature. Making HP ink cartridges your choice for printing supplies means that you are part of the solution.
Your Trusted HP 650 Ink Supplier
One of the benefits of making us your number one supplier is that wholesalers can get discounted prices for sizeable orders. In order to meet the terms for the lower prices,
join our reseller programme
. Additionally, you can check out all our current
specials on HP products
and still pay less without having to subscribe.
The Best Supplier in Gauteng
If you are going to pick a supplier, choose CH Africa. We have a warehouse situated in Gauteng for those who are determined to pick up their orders themselves instead of getting it via courier services. This is another way to save money if you are in the Johannesburg area, as you do not pay delivery costs if you pick up items yourself.
There are multiple reasons to choose HP cartridges for your home or office printers. If you want to get a better idea of what those are, you can have a look at the
useful videos
on our website. We also share all product specifications openly to give our customers the chance of making informed buying decisions. Any questions you might have can be answered by our support staff.
A More Convenient Way to Buy
If you are ready to get those printers back up and running, then
get in touch
with CH Africa as a trusted printing product supplier and place your order for HP 650 ink cartridges now. Browse our other available
cartridge specials
too.