Beulah Pypers - CH Africa's Customer of the Month for April 2021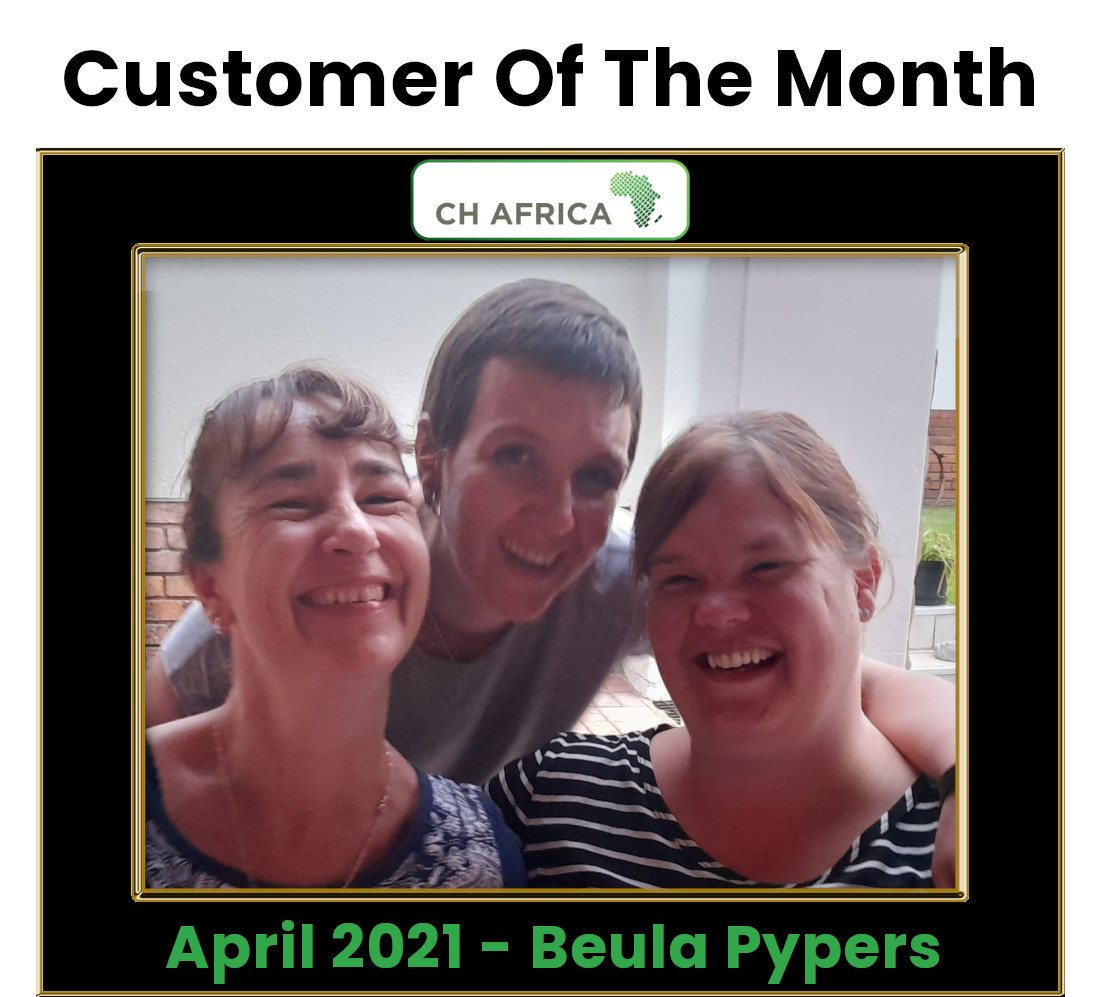 Beula shares "family is the most important thing to me… and being kind to others… The world today is so cruel and no one knows what the next person is going through… We don't need to add to others pain and suffering… we all have enough to carry…" As an additional "thank you" to you Beula, we have a small surprise waiting for you with your next order! We want to express our appreciation for our customers and thank them for supporting us!

Beula was selected randomly from reviewers who left us a Google review at
https://tinyurl.com/chafrica
. You can possibly be selected for next month's Customer of the Month by doing the same!