How To Choose Toner For Your Printer
Choosing the Best Toner for Your Printer
Ordering the correct toner cartridge for your printer is essential if you want to enhance the lifespan of your printer and print your documents at optimum quality. There is essentially one significant difference between ink cartridges and toner cartridges: Ink cartridges are made from liquid and toner cartridges are made from microscopic powder. Inkjet printers use ink cartridges and laser printers use
toner cartridges
. Thus, the type of printer that you own will determine what cartridges you need for printing. If you have a laser printer, you'll be on the hunt for the perfect toner cartridge and that's where we can help you. We're one of the leading toner suppliers in Johannesburg and we're passionate about anything and everything printing-related. Before we get started on finding toner for your printing needs, it's important to think about the laser-printing process itself and why it's different from conventional ink printing.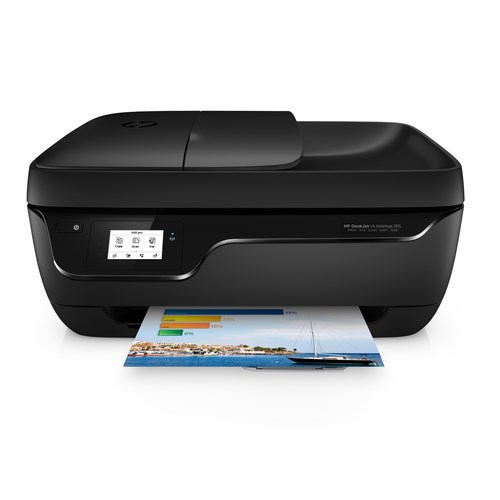 Laser printing is a specialised printing process that is able to produce superior-quality graphic and text prints. It uses a laser beam that scans back and forth across the page in order to build up static electricity. This electricity binds the toner to the page and a high-quality print is rendered. These printers use a similar technology to that of photocopiers and the first-ever laser printer was developed in 1969 by Gary Starkweather. While Neil Armstrong was making his "giant leap for mankind", Starkweather was revolutionising printing as we know it today. This dry printing process developed from the work of the American inventor and physicist Chester Carlson who developed a dry printing technique that was later dubbed "xerography". The origins of this word hark back to the Ancient Greeks and translate to "dry writing." Laser printing ultimately offers a dry print thanks to the dry powder found in toners and is best for large-scale, text-printing jobs. If you want to print photographs, inkjet printing is still regarded as superior as it is known for its vibrant colours. However, if you're in an office or educational environment and need to print text documents in bulk, laser printing is the right solution for you.
So, now we know a little bit about the history of laser printing and the difference between ink and toner cartridges, let's look at how to find the best toner for your printer. Not all toners are created equal and thus it's imperative to find a cartridge that will produce high-quality prints and support your machine. Purchasing a cheaper model might seem like a quick way to save some money, but sometimes these cartridges can cause problems for your printer and damage it in the long run. It's important to understand the different types of toner cartridges so that you can make an informed decision when choosing a cartridge.
What To Look For When It Comes to Choosing a Toner Cartridge
The type of cartridge that you purchase will be determined by the type of laser printer that you have. If you have a monochrome printer, you'll need to use black toner cartridges. However, if you have a colour printer, you'll opt for the four toner colours that are used for laser printing. These are black, cyan, magenta, and yellow. These four toner colours are mixed together in differing quantities to produce the desired colour. Monochrome printers are cheaper than their colourful counterparts. They would suit those who only need to print text-heavy documents. If you have to print infographics or pictures, a colour model might be best. Another important component to consider is the drum unit. This mechanism plays a critical part in the laser-printing process and binds the toner's powder to the paper. Drum units can be sold on their own, or you can opt for cartridges that have their own inbuilt drum. This means that you never have to replace the drum yourself. While these models are often a little pricier than those without a drum, they offer users convenience since they won't have to change the drum whenever they change the cartridge.
Some other tips when it comes to choosing the perfect toner for your printer model include:
Finding a model and size that is compatible with your printing device:

This is perhaps the most critical component when it comes to choosing a toner cartridge for your printer. This will ensure that you choose the best cartridge for the job and that you don't damage your printer in the process. If you're unsure of how to find the best toner for your printer, it's a good idea to take note of your printer's model number. When you contact us, be sure to mention this model number and we can help you to find toner for your printer. Getting the correct type of cartridge for your printer will ensure that it fits into the machine effortlessly and gets all your printing jobs done without causing any stress. Think of the cartridges that you put into your printer as their food. The better the cartridge, the healthier your printer will be.
Deciding on the type of toner cartridge that you want to buy:

There are three main kinds of toner cartridges, namely original equipment manufacturer (OEM) models, generic cartridges, and remanufactured ones. OEM models are often seen as superior when it comes to cartridges. They are made by the printer company's manufacturer and are the most suitable option. They often include a warranty and produce brilliant-quality prints. However, they are often pricier than other cartridge models and thus not the best option for those on a budget. The second type of cartridge is a generic cartridge. These are also known as compatible cartridges. These are made by third-party companies and have slightly different parts to the original versions due to patenting restrictions. They are often lower in price and when bought from a reputable supplier can yield positive results. However, there are many generic models on the market and if they are not purchased from a trustworthy supplier, trouble can ensue and they can damage your printer. Lastly, there are remanufactured cartridges. These are usually made from old cartridges and are thus kinder to the environment since they are recycled. However, despite their environmental benefits, they often produce low-quality prints and have been known to damage printers. While they are significantly cheaper than OEM models, they can cause greater problems and expense in the long run and might end up being more expensive.
Knowing how many pages your toner cartridge can print.
How many pages your particular cartridge can print is known as the "page yield." Different toner options have different page yields and if you plan to print a lot of documents for a corporate firm or educational institution, you'll have to opt for cartridges that have a high page yield. Those looking to print a lot should choose cartridges with a page yield of 2000 pages. While they might initially be pricier than cartridges with a lower page yield, they will last longer and enable you to print more pages. In the end, this might work out cheaper than having to continuously replace cartridges when they run out. Thus, choosing the best toner also requires you to think about how much you will be printing and how often.
Why CH Africa is the Best Choice for All Your Printing and Toner Needs
If you're looking for toner suppliers in the Johannesburg area, then CH Africa will not disappoint. We have over 25 years of experience in the printing industry and strive to bring our customers reliability, affordability, and brilliant service. We are passionate about all things printing and love nothing more than helping our clients to find the best printing accessories. Our product line consists of around 9000 items and our leading brands include Canon, Lexmark, Brother, Dell, and HP. When it comes to toners, we're well versed in the various models and would love to be of assistance. If you're buying for a large company and have lots of print-related needs, a bulk purchase might be your best bet. We're always on the lookout for the latest when it comes to printing technology and we will gladly assist you in finding the perfect toner.
Contact us today and chat to one of our friendly consultants about the best toner options for your printer. We have an array of products for private clients, wholesalers, resellers, and more and would love to be of service for all your print-related needs.