HP 123 Ink – Get High-Quality Results for Home and Office Printing
HP 123 ink delivers high-quality results every time, whether you use the cartridge for home, school, or office projects. At CH Africa, we believe in high-end products at affordable prices and that's why we price our HP 123 ink and other products competitively. However, to make sure you get the best value for your money, keep reading to get answers on some of the commonly asked questions about this specific product.


Is There a Refill Kit for this Type of Cartridge?
Although we do not recommend refilling any of the original manufacturer cartridges, it is possible to refill it up to six times with one of the refill kits available on the market. That said, when you buy in bulk from us, you already pay exceptionally low prices, making it unnecessary to risk the operation of your printers or quality of prints with refills.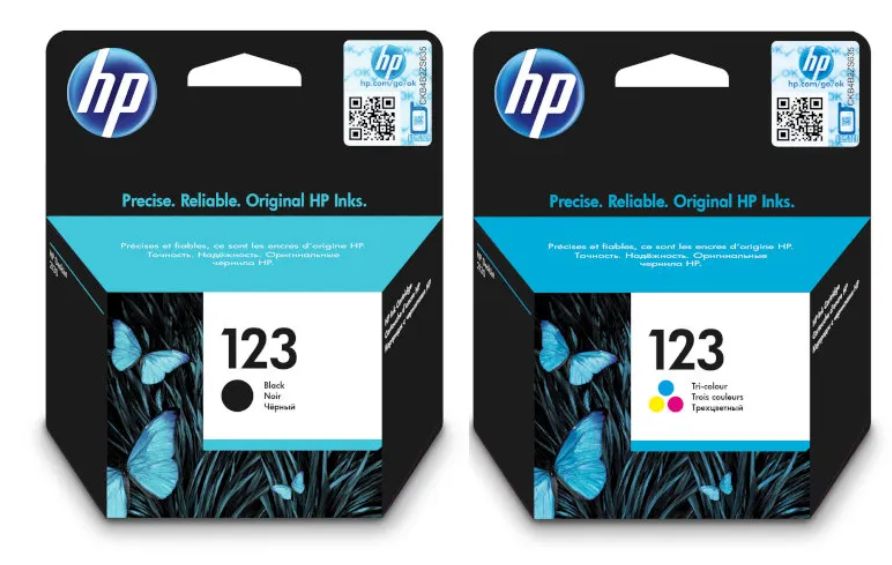 How Many Pages Does the HP 123 Ink Cartridge Print?
The page yield for
black-and-white printing
comes to 120 pages as tested according to ISO/IEC 24711, which is an international standard for page yield testing.
How Long Will it Take for the Cartridge to Expire After it's Been Opened?
It can last up to 24 months once you have opened the package. But we recommend that you insert the cartridge in the printer as soon as possible after opening. It is not a given that it will still work after two years since the sponge part, which must deliver the ink, can dry out over time. If you have opened it by accident, keep it in a cool and dark place until you're ready to install it.


Is the HP 123 Cartridge Only Available in Black?
Fortunately, you can purchase the
tri-colour
for colour printing as well. The page yield is also good, but it depends on which colours you print most and the page coverage of your print.
Do Other People Recommend the Cartridge?
Generally, the HP 123 cartridge has positive reviews. Many individuals have noted that it is easy to install, doesn't leak, and provides good value for the price. Some reviews do state that the ink usage is not that economical even when you use the draft setting of the printer. However, you can prevent wastage by using the print preview option to check layout issues and spelling mistakes prior to printing. Furthermore, by buying from a supplier like CH Africa with well-priced cartridges, you can also save.
Among consumer reviews in Google, people have noted that the cartridge delivers vibrant colours, which is essential for image printing. Others have noted the high quality and crispness.
Is the HP 123 Ink Better for Home or Commercial Office Use?
Because it delivers a relatively small volume, the regular size HP 123 cartridge is better suited for personal or home offices. Alternatively, the
black dual pack with XL tri-colour set
can be purchased if you print more, and wish to use it in a commercial setting.
Which Printers are Compatible with the HP 123 Ink Cartridge?
You can use the cartridge with a surprisingly wide range of printers, testimony of the innovativeness of the brand. It can be used with several of the DeskJet printers from the brand, including the 2130, 2630, 2620, and 3639. If you buy any of the printer models mentioned, you can even cut costs on office printing supplies by buying the HP 123 original cartridges in bulk for several of your machines.
How Do You Keep Your Cartridges from Drying Up if You Only Print Occasionally?
Any type of wastage in the office environment costs your company money. To make sure you don't spend a fortune on cartridges you will have to throw away due to drying out, print at least once weekly. Make sure the cartridges stay in the sealed packages until you are ready to replace the empty ones in your printers. Store the consumables in a cool and dark place with enough moisture in the air.
How Can I Always Save on the Cost of HP 123 Ink?
Buy in bulk from CH Africa where we offer competitive prices and stock quality printing consumables. We supply a wide range of printer cartridges to wholesalers, government agencies, and resellers. Nobody pays full price when they buy from us.