A Reliable Ink Supplier is Imperative for Running a Business.
Johannesburg, like most of the world, has been rocked by the impact of the coronavirus pandemic. Where once the norm was a long commute to work and school, the new reality sees hundreds of thousands of people working, learning, and functioning from home.
With this change has come a significant change in demands. The video calls once only reserved for family and friends living far away have become a staple in home office and home learning environments. So too has the home printer become an absolute necessity in daily life, where once it was supplied, maintained, and kept well-stocked with ink by offices, schools, and universities.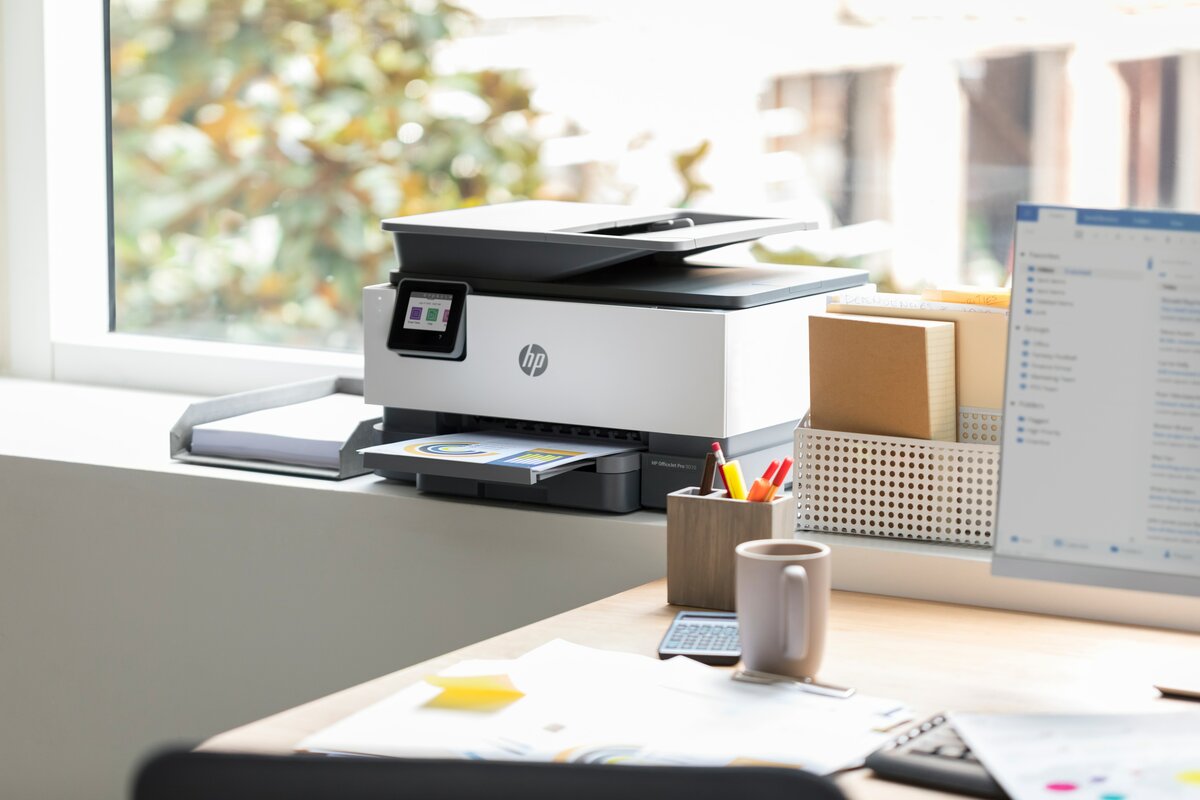 It is important to establish and maintain trustworthy partners in the industry who will be able to provide you with the best care and advice for your printer. In Johannesburg, you need look no further than CH Africa, experts in all things print, ink cartridge, and printers. CH Africa, located in Germiston, has over 25 years of experience with stocking and selling major printing brands in South Africa. We stock brands like Hewlett Packard (HP), a name synonymous with printing excellence and reliability.
HP inks deliver reliable colour every time and minimise waste. Moreover, you can order the cartridges online and have them delivered or pick them up on site. The savings continue: if you are a reseller, wholesaler, or government institution, CH Africa offers bulk order discounts. CH Africa also has the knowledge about HP products and can advise you on all aspects of their products and what would be applicable for you or your business.
Before the pandemic, 30% of the workforce was remote. That number is predicted to be as high as 48% post pandemic, according to a Gartner poll conducted in mid-2020. Not everyone has a home computer to use now that commerce and education have found a new home in our homes. In 2020, Statistics South Africa reported that only 37% of South African households had consistent access to the Internet. That means that in South Africa, a good percentage of the remote work force use libraries, community centres, co-working spaces, or Internet cafés for their remote office needs. The buzzword to describe these combinations of office variants is "hybrid office". Businesses and organisations now need to account for people working in different environments with different equipment, while still accounting for workflow and office expenditure. Whether in government or the private sector, office diversification has led to logistical challenges in terms of office management. Organizations are facing new challenges to minimise wastage and maintain productivity while managing remotely. One thing you should not have to worry about is your ink supplier. CH Africa has a full range of HP ink and toner products with bulk discounts for resellers and wholesalers.
We understand the importance of a hard copy in South Africa. While so many people have had to rapidly adjust to the digital and online world, there is a sizeable proportion of the population that still has no access to computers and/or the Internet. Internet access becomes a real problem. A further issue is a lack of computer and Internet literacy. This presents a very real challenge for government when looking to disseminate information pertinent to the public. Due to the pandemic, community education and government outreach is more important than ever. Government institutions would be hard pressed to deliver all their public announcements digitally in rural and peri-urban areas without the help of the printed word or printed visual aids. CH Africa appreciates the continued value of print and provides government institutions bulk discounts and reliable supply on orders of ink cartridges.
At CH Africa, there is a commitment to selling quality products that are also environmentally friendly. HP ink cartridges are a result of hours of testing and years of design and scientific endeavour. Original HP ink is engineered to work with HP printers to provide consistent quality, reliability, and value. HP engineers and chemists work with complex formulations and design physics that require extensive scientific knowledge and nanoscopic precision. HP remains committed to the environment, with one million plastic bottles recycled every day into HP cartridges. Over 3,5 billion cartridges to date have been made with recycled material. In the last three decades, HP has recycled over 3,3 billion pounds of hardware and HP cartridges. Among other commitments to the environment, HP was the first in the IT industry to set itself a greenhouse gas emission goal in their supply chain, and the first to meet it.
Whether for work or as part of our private lives, hard copy is here to stay for the foreseeable future. For traditional offices, printing is part of the day-to-day operations, and now that the hybrid office has developed due to the pandemic, it can be observed that printing has become an integral part of them. In this new environment, it is important to maintain office supply chains by using a trusted and knowledgeable supplier. For ink cartridges, one has to look no further than CH Africa. The world is changing, but good quality and service does not have to. Browse our website and place your order today.
In 2020, Deloitte predicted that home printer sales would increase by 15% globally, amassing to roughly 30 million units. As the pandemic changes the world, it becomes more and more clear that home-based working and learning will be with us to stay, long after the last ripples of the pandemic can be felt. With all the technological and digital solutions now at our fingertips, one thing remains true: nothing beats a hard copy.
And if nothing beats a hard copy, then it is a universal truth that when it comes to printing, nothing is more frustrating than finding yourself with an empty ink cartridge, which only seems to happen at the brink of an all-important deadline. The fact of the matter is that considerations about ensuring your printer is maintained and your cartridges are well-stocked would not have taken the forefront a year ago. Now, however, is a different story.
Cartridge People conducted a poll among 1531 home printer users to better understand pandemic trends in home printer usage. The overwhelming majority, 76% of the respondents, had inkjet printers, which are proven to be the most reliable for home or remote office use. The poll found that 47% of respondents preferred HP printers. In terms of the breakdown of what tasks the printers were being used to perform, 28% were using it for work or business, 19% for keeping in touch, 14% for education, and 10% for arts and crafts. Through this information, we can assert that hard copy still remains an important part of our private lives as well.
Because we have all been at home, more of us than ever are on the Internet. Actual traffic might have dissipated, but digital traffic has definitely increased, and with it, digital advertising. No matter how many ad blockers you have installed, you will still be bombarded with advertising every time you open your web browser or social media app. Ironically, this has pushed the focus to print advertising and its ability to stick out amongst the digital noise. This is particularly the case because most of us have been stuck inside for long periods at a time. There is a new appreciation for the tangible: personal experiences have become foregrounded as the consumer rediscovers the value of the "real".
In 2021, it goes without saying that everyone is trying to save money. The effects of such a shift in normal operations, as was precipitated by the pandemic, have put untold constraints on existing budgets across the board. These constraints are compounded by the downturn in the economy, and therefore, everyone needs to be as efficient as possible. One of the ways that one can ensure efficiency is by having reliable products, provided proficiently and with expertise that eliminates mistakes and continues to provide support. The need to maintain quality is more important than ever when considering the value of dwindling income. Maintaining printers and keeping ink wastage to a minimum is part of managing operational expenditure in any business. Part of maintaining printers is making sure that you use the right ink cartridges for your printer, and that they are changed regularly and correctly. Neglecting your printer and its needs is a sure-fire way to find yourself without that coveted hard copy.