Save On Canon Printer Cartridges – Shop Online
The main reason people choose to buy printers for home or office use is to save on the costs of having to go to third parties for printing documents, photos, and files. Although, many find that buying the ink alone can cost a fortune, and in some cases, it does not last long enough.
There is a simple solution to high consumable prices – save on Canon printer cartridges by purchasing affordable ink from a trusted supplier online.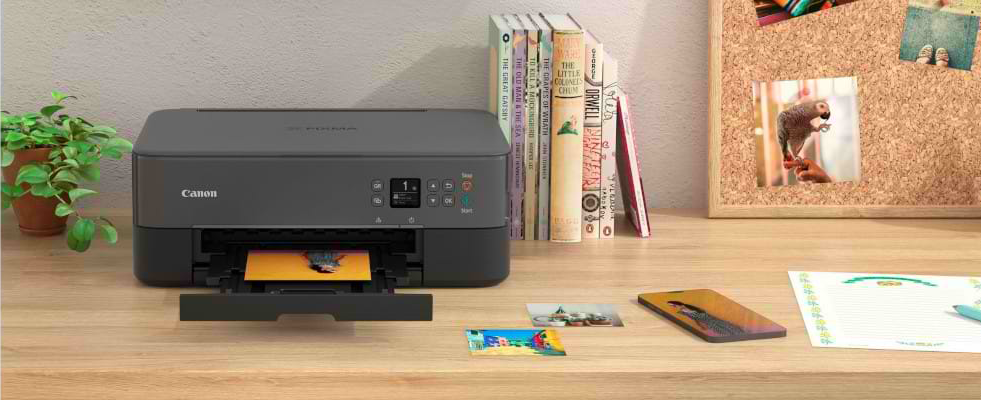 Change the Way You Print and Save On Canon Printer Cartridges
When you buy affordable Canon cartridges online at CH Africa, you already pay less than in retail stores. This is because we encourage bulk orders, enabling us to offer lower prices. Apart from the bulk purchase savings, customers can benefit from the loyalty programme, which gives them an additional 5% back in credit with every EFT done over R1000,00 for online purchases. Alternatively, our company always has some sort of
special
on where clients can go bargain hunting for the supplies they need.
Still, there are more ways to save on Canon printer cartridges – think before you ink.
8 Ways to Cut Printing Costs the Right Way
Here are eight ways to save on printing costs:
Switch to draft mode when printing papers that are not going to be used professionally, like study materials.
Choose paper that matches the task you want to achieve – this will ensure fewer reprints because the quality of the image will look better on the right surface.
Save on paper with double-sided prints where applicable, especially if you have a Canon machine that already has an automatic function for this.
Be considerate of your device and keep it somewhere where it is not exposed to a lot of wind, sun, or dust that could potentially cause cartridges to dry up faster.
Purchase the correct size for your needs, such as XL or XXL units if your printer is constantly in use and regular sizes if you only use it occasionally.
Only replace empties with OEM products that will not void any warranties on your machine and reduce the risk of internal damage due to faulty consumables.
Buy affordable Canon cartridges online by ordering in bulk and receiving combined shipping, which means one payment for delivery as opposed to multiple trips to your local outlet.
Take care of your device through regular dusting and checking that all parts are clean and functioning correctly.
Do not Rush – Revise
Another great way to make your supplies last longer is by thoroughly checking your work while it is still editable. You cannot change small errors once documents are printed and can be forced to reprint if the piece has to be perfect. Rather take that extra time to comb through the work and make those necessary changes while it is still on screen prior to sending it to your printer. If it is only a black-and-white written document, the ink wastage is less, but a full-colour photo that has to be redone takes up more valuable resources.
Moreover, it is crucial to check that all the correct settings have been chosen. You can make a simple checklist to go through every time, for instance:
Check the print preview.

See that the right colour option is in place.

Ensure page sizing and orientation (portrait or landscape) are set.

Check that the number of times a piece has to be printed is correct.
These are all simple and obvious to remember, yet many people end up forgetting them and waste paper. Make a reminder card and post it above the computer if you tend to be one of them. You can also save on Canon cartridges by being patient and not pressing the print button more than once due to a slow system.
Buy Affordable Canon Cartridges Online at a Trusted Supplier
The last, but most important point in saving on ink is to select a supplier that is reliable and cost efficient and can deliver your order when you need it. At CH Africa, you can expect nothing less than excellent customer service, quick delivery, and the best prices.
We stock a large variety of brands, including Brother, HP, and Samsung, among others. Above that, we provide a comprehensive selection of each type. Quality generic products are available for those who do bulk prints and want an even cheaper option. To make it easier for customers to find what they are looking for, we have added a user-friendly search function to our site.
Save on Canon printer cartridges –
Contact us
via email and get a quick quote online.