Shop Canon Printer Cartridges Online: Fun Facts About the Brand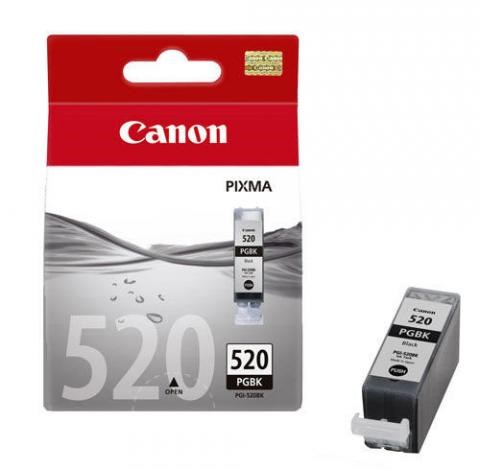 The next time you shop for Canon printer cartridges online, keep these interesting and somewhat fun and useful facts in mind.
Canon printer cartridges, even the ones you can shop for online are often recycled. The company sorts all the toner units they receive back into categories according to models before they disassemble the units. They then recover and clean the parts that they can use again, including the sleeves, charge, and magnetic rollers.
Once cleaned, the parts are screened according to a quality policy to select only the parts that are perfect according to strict quality standard requirements. Indeed, they do this according to the same standards for inspection followed on all their brand-new parts.
So, you have the same quality assurance as with all newly manufactured Canon products. They state that you will not be able to distinguish between a unit containing recycled parts and one with only newly manufactured parts.
The parts that cannot be recycled for use in their products are recycled for other uses to reduce the parts that end up on landfills. The company has a long history of recycling. They introduced their recycling initiative in 1990. It was first introduced in the USA, followed by Japan and then Germany. Canon also started a close-loop plastic recycling initiative and was awarded the Global Environmental Awards Grand Prize for the innovative solution.
When you thus shop for Canon printer cartridges online, you support a company that helps to reduce landfill waste and keep print consumables affordable. The company recycled well over 408 000 tonnes throughout the world between 1990 and 2018. They also managed to save more than 601 000 tonnes of CO2 emissions during the period. If you thus want to reduce your company's carbon footprint, simply shop for Canon printer cartridges online from us.
If not already impressive enough, the company has managed to save more than 280 000 tonnes of materials from 1991 to 2018.
Apart from their recycling achievements, the company makes it possible to get superior quality prints because of their high-quality inks.
Their FINE cartridge system contains only two cartridges. The one is colour and the other black. This makes replacement more affordable. The colour provides for clear and bright images, while the black provides the sharpness you need for quality text documents.
Their single inks are just as convenient. With the system, you only need to replace a single unit at a time. Each of the units provides for premium quality prints. If one of the five units runs dry, you only need to replace that particular unit.
When you shop for Canon printer cartridges online, you can rely on the units to provide for excellent yields. What is the ink yield you may ask? It is the ink consumption of a specific model in their product stable. They test such using ISO standards to ensure the prints are all tested according to internationally recognised standards.
The testing is done using a method of continued printing by three different print devices, until all the main inks of each device are depleted. They can then determine how many pages per cartridge each model can print and what the average print yield is.
The company measures the ink yield for A4 prints in compliance with ISO/IEC 24711 according to the typical business printing on five pages with colour prints. This is done using normal office paper. For photo printing, they measure ink usage on 10 cm by 15 cm borderless prints according to ISO/IEC 29102 requirements.
Their test results are available from their website. You thus also know that the brand provides transparency and information for decision making, helping you to get the best printers and consumables in their product stable for your particular print needs.
They offer the XL and XXL ink cartridges, which are useful if you do large volume printing. You can see right away which units are XL or XXL, as the logos are on the units. Their packaging also indicates how many additional prints you get extra over the standard units.
We make it possible to shop for Canon printer cartridges online for bulk purchases, thereby helping your company to save even more money. Use our facility to find the units of choice and place your order for fast and convenient delivery.