Why You Need Ink and Toner Cartridges from SA's Top Supplier
Anyone with a printer knows just how vital ink and toner cartridges are and why they need to find a reputable supplier who cares. Ink and toner cartridges are imperative to several industries, from educational institutions and legal practices to medical centres and accounting firms. Whether you work at home or in a large governmental department, you need toner and ink cartridges that work and a supplier that you can trust. All too often, people try to cut costs and buy generic models that have not been properly tried and tested. At best, they might not work, or will dry up too quickly, and at worst, they might cause costly damage to printing devices.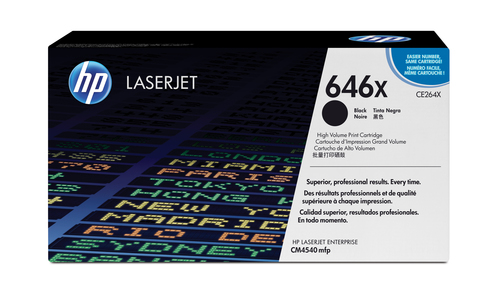 While many of us use ink and toner cartridges every day, we might not know about the fascinating history of ink. As a top ink and toner cartridge supplier in South Africa, we thought we would share four of our favourite fun facts about ink.
Many Ancient Civilisations Used Ink: Ink was initially used for artistic reasons, and this can be traced back when we explore histories of rock art across the globe. Most South Africans will be aware of the San people and their famous rock paintings. The ink was often created with clay and colourful pigments found in nature. It is, however, estimated that ancient civilisations like the Chinese and Egyptians began using ink for writing in about 2500 BC. These were often created with burnt tar or oils, which were then mixed with sticky substances like natural gum. It was only with the invention of the printing press in 1440 by Johannes Guttenberg that the evolution of printing as we know it today was born. However, it took hundreds of years to get where we are today and the laser printer, which utilises heat and dry ingredients, was only invented in 1969.
Laser Printers Can Get Hot, Hot, Hot:

In fact, sometimes the fusers in a laser printer can reach astronomical temperatures as high as 204°C. This enables the toner to melt during the printing process.
Ink is Extremely Expensive Per Gallon:

Ink is a costly commodity if you look at the cost per gallon (3.7 litres). As such, a gallon could set you back 12 000 dollars, which is well over 175 000 rand. When you buy ink in the form of cartridges, it can be more expensive than human blood or vintage champaign. This is another reason why you have to choose reputable suppliers like us who offer a number of unbeatable printer ink specials.
Some Ink and Toner Fonts Use More Ink Than Others:

Yep, you heard it. Specific fonts are not as economical as others, and thus, if you want your ink to last longer, you will want to opt for Century Gothic, Times New Roman, and Calibri. You could also check out Ecofont. This particular font was created by a company in the Netherlands, and the characters each contain lots of tiny holes, which amazingly reduces ink consumption by about 20%. If you want to preserve ink, you will want to avoid Arial though.
Choosing an Ink and Toner Cartridge Supplier that You Can Trust
Ink is thus a valuable commodity, and its value in both commercial and residential settings is unrivalled. Whether you run an at-home office, work for a big corporation, or need to print out schoolwork pages for your kids at home, you need to invest in reliable cartridges that will not cost you a fortune or destroy your printer. Sadly, many cheap generics can cause costly damage to printers. While it might seem that you are saving a great deal at first, if they leak into your printer, you might have to fork out a large sum of money for a replacement printer. This is where the importance of a reputable supplier comes in. Here at CH Africa, we stock a wide range of original equipment manufacturer (OEM) products and high-quality generics. This means that you can rest assured knowing that our ink and toner cartridges will support your printer and will not cause costly and unnecessary damage.
When it comes to our OEM models, we stock a range of leading printer brand cartridges. These include:
HP

Samsung

OKI

Lexmark

Brother

Kyocera

Canon

Xerox
We also have a large variety of super generics available, and these will work with leading printing brands. If you are on the hunt for quality ink and toner cartridges without having to break the bank, it is undoubtedly worth exploring our impressive ink and toner cartridge
specials
. On some models, you can save over 50% and thus it is well worth checking these unbeatable deals out. As always, we strive to offer clients competitive prices, fantastic deals, and high-end products that are built to last. Great savings do not mean that you miss out on reliability or quality when you choose us.
Our Specialised Products and Services
Our ever-growing product universe consists of over 9000 products. We also offer a number of other impressive services to clients. Our products and services include:
Printers and Printing Consumables.

Whether you are looking for the perfect printer, original cartridges, or superior quality generics, we have something for you and our experienced team is always on hand to advise you on which products will best suit your needs. We stock a range of products from leading brands and always keep our finger on the pulse when it comes to the printing industry and new products.
Bulk Discount Deals:

If you are a large-scale institution or governmental department, it is time to glean the rewards that come with our bulk buying discounts. We service a range of large corporations and institutions who end up saving a great deal when they purchase ink and toner cartridges in bulk. Chat with us to see if you qualify for these amazing deals.
Reseller Programme:

We also have an impressive reseller programme and joining our specialised programme will get you a number of fantastic discounts and deals. All you have to do is send us a message

here

about your ink and toner needs and we will happily email you a bespoke quote for your needs and products.
Buying of Redundant Stock:

We also rebuy ink and toner cartridges that have not been used. This is useful for anyone who has an excess of cartridges that they are not using and will enable you to clear out precious storage space and make some extra money on unused products. Just send us an email noting the brand, model, quantity, and whether or not the box has been opened. You can also attach a picture and we will be in touch with an offer if we want to buy the products. This is also a great way to do your small part for the environment. Rather than unused stock going to waste, they can be reused and then recycled.
Choose the Specialists at CH Africa
A printer is an investment, and when treated well, it can last you a number of years. Perhaps even a lifetime with enough care and top-quality cartridges. This is why you want to choose a reputable supplier when it comes to your printer consumables. If you want to choose the specialists who care, then CH Africa is the choice for you. We have been in the business of printing consumables for over 25 years and thus have a quarter of a century of experience to our name.
We pride ourselves on our ever-growing printer knowledge, quality products, and service with a smile. Our friendly team is always on hand to help you with any query or concern and we strive to get your products to you with speed in mind. Added to this are the undeniable benefits of online shopping. When you buy online, you skip the crowds, avoid traffic, and can continue with important tasks and jobs at hand. Ultimately, this can save you money and time. A win-win situation in our books.
If you want to opt for superior toner and ink cartridges, it is time to get in touch with us. Simply send an email to
sales@chafrica.co.za
or give us a call on 011 392 4750. One of our knowledgeable team members will be in touch and happily advise you on the best products for your needs and our incredible specials.