Where Can I Buy Toner Cartridges Online?
CH Africa – Your Number-1 Spot to Buy Toner Cartridges Online
If you have been wondering where to buy high-quality,
affordable toner cartridges
online, then your search is over and CH Africa is the supplier for you. It's been a tough year for most of us, and as we all do our little bit to implement social distancing, many are opting to buy their supplies online. Online shopping, whether it's for groceries and clothes, or luxuries and printing consumables, can save you a great deal of energy and time. Added to this is the safety factor. As the festive season approaches and sales loom large, malls are bound to be filled. In light of this, many are opting to purchase goods online so as to avoid possible exposure to Covid-19, and to play their part in ensuring that the infection rate curve continues to flatten.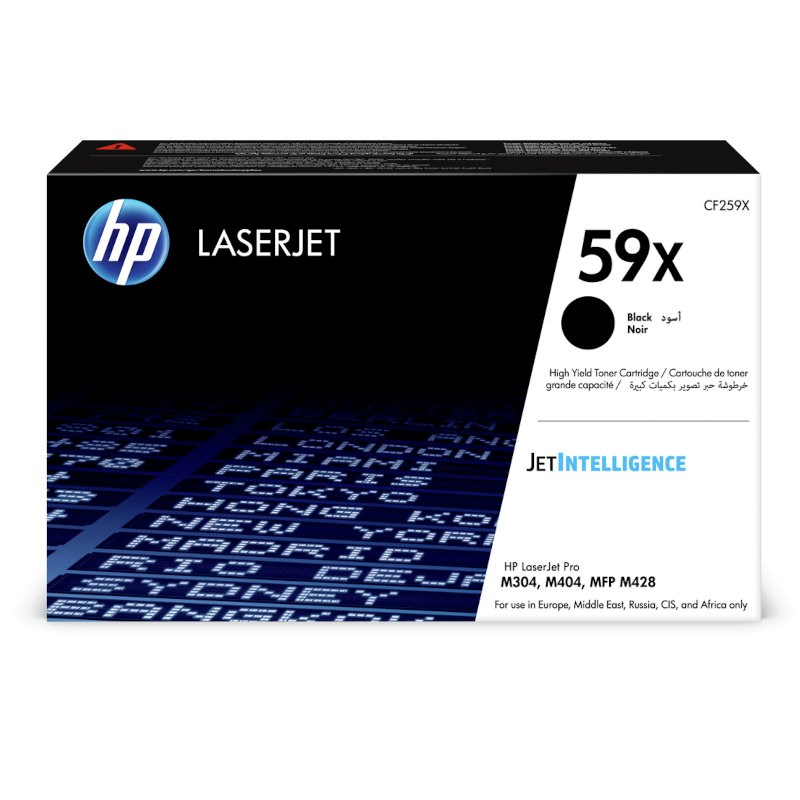 When it comes to toner supplies, we have a huge and diverse product universe that boasts over 9 000 products. We sell both original equipment manufacturer (OEM) products and superior-quality generic options. There is truly something to meet every budget and need, no matter how big or how small. Some of the leading brands when it comes to our printing consumables and toner cartridges include:
Samsung

HP

Canon

Epson

OKI

Brother

Xerox

Lexmark

Kyocera
Choose Reputable Generic Toner Cartridges or OEMs
Here at CH Africa, we are passionate about all things print related. The printing industry has revolutionised life as we know it and has been a huge asset to a number of industries and personal lives. Think of every photograph you have hanging on your wall, every book you have read, every essay you have submitted – this is all thanks to innovations in printing technology. As technology expands, many people opt to have printers in their homes or home-offices for everyday use. While these models might differ to those used in large corporations, one surety remains: the quality of your ink and toner cartridges will determine the lifespan of your printer.

Cheap generics that have not been properly tested seem alluring at first. They often sell for a fraction of the price of OEM products and superior generics, and can seem too good an opportunity to miss out on. However, the saying "too good to be true" is not without merit. These cartridges can cause major issues to your printing device – such as leaks, clogging, and in the worst case, irreparable damage. As such, what might seem like a quick saving to begin with can end up costing you a lot in the long run. Below are some possible issues that come with buying ink and toner cartridges that have not been tried and tested.
They can cause costly damage to your printer:

This is the number one concern for anyone who has a printer – irreparable or costly damage. In the worst case, you will need to entirely replace your printer, and in the best case, hefty repair fees could apply. To save financial stress down the line, choose generic options that come with a guarantee and have been tested and industry approved.
They might render manufacturer guarantees void:

If a cheap generic (from an unknown supplier) damages your printer, you might lose out on the printer's warranty. Many suppliers do not cover damages that are caused by unknown, third-party suppliers. Thus, you want to ensure that the products you are buying are of high quality, and safe to use.
Can be harmful to the environment:

If you care for the environment, you might also want to steer clear of subpar generic options that have not been tried and tested. Many of these subpar models eventually end up in landfills and add to the planet's already astronomical problem of plastic waste. It is imperative to choose a company who cares for the planet. Here at CH Africa, we aim to do our small part through our resellers' programme. We encourage anyone with unused cartridges to get in touch with us so that we can resell them. This saves you storage space, makes you some extra cash, and does something positive for the environment by recycling.
Might result in subpar prints:

Apart from damaging your actual printer and causing potential harm to the environment, untested fake ink and toner cartridges can result in poor printing quality. If you need to print a few scrap pages for the odd task this might not be of great importance; however, if you need to print worksheets, company catalogues, forms for customers, legal documents, or more, you will want to ensure that the quality of your prints retains a level of professionalism. You also want clear prints if documents need to be kept for a number of years without fading.
Toner and Ink Cartridges – 5 Fun Facts
If you're on the hunt for toner suppliers and want to buy products online, then you must have a laser printer. Laser printers are a great asset to any office or home and are renowned for their incredible speed, the precision of their prints, fantastic quality, and a lower cost per page when it comes to printing. Here are some fun facts about toner and ink cartridges:
Some fonts use more ink than others:

If you want to be economical about printing, you might want to think about the fonts that you use. Times New Roman is a popular pick around the globe, and this might be because it utilises less ink than some other fonts. Ariel is known to deplete your cartridges at a quicker rate. Thus, choose Times New Roman, Calibri, or Century Gothic if you want your cartridges to last a bit longer.
Printer ink is a very expensive commodity – more so than blood:

Ink is something we see and use every day; however, we often forget just how expensive it is. Ink is almost USD 10 000 per gallon and is, thus, a very valuable and treasured asset. According to the Red Cross and their figures, it costs far more per gallon than blood. The sophistication of the processes that create the ink we use account for much of the costs involved.
Laser printers can reach astronomical temperatures:

During the printing process, laser printers can truly reach astronomical temperatures: up to 204 degrees Celsius in fact. This happens to be the perfect temperature with which to bake a potato in the oven, and it also enables the laser printer to fuse ink from the cartridge onto the page.
Printing is most popular in the law industry:

Research has shown that the law industry prints the largest number of documents per annum, and it's no surprise when you think of those lengthy legal contracts and documents we have all had to sign at some time or another. This is followed by accounting firms, medical industries, and educational institutions. Unsurprisingly, the tech industry prints a lot less than these industries and often keeps its documentation online, possibly stored in the cloud or other online portals.
6 of the most popular printing brands are based in Japan:

Of the top 10 printing brands in the world, six come from Japan, and many have a long history, often with humble beginnings. Of these, we stock ink and printing consumables for Brother, Canon, and Oki.
Why Choose CH Africa for Toner Cartridges and More?
We have been in the business of all things printing for 25 years and thus have a quarter of a century of experience to our name. We pride ourselves on incredible quality, impeccable customer service, affordable prices, and quick delivery. If you are looking for toner cartridges online, we are the supplier for you and are always happy to be of service.
We continually strive to give our clients that little bit extra and aim to build long-standing relationships with our loyal customers, some of whom have been working with us for many years. We encourage clients to browse our vast range of products and get in touch if you need any advice or support. Our friendly team are always on hand to help you.
Simply contact us via our website
here
or give us a call on
+27 (011) 392 4750. We look forward to hearing from you and being a part of your printing solutions. We are also keen to chat with you about wholesale options and about buying any of your redundant stock. Get in touch and tell us how we can best help you!