CH Africa – Where You Should Go to Buy Toner Cartridges
If you have ever wondered where to buy toner cartridges, then you have come to the right place. Toner is made from a specialised powdered mixture, and these cartridges are utilised in laser printing or in photocopiers. Unlike their ink cartridge counterparts, which are made from liquid and used in inkjet printers, toners are made with a very fine powder.
While they are often more expensive, the print will last longer, and thus it is a superior type of cartridge for certain jobs. Toner cartridges are useful if you need to print many text-based documents or scripts. They also have the added advantage of being able to print faster than ink printers and are thus well-suited to industries that need to print multiple pages at a fast pace.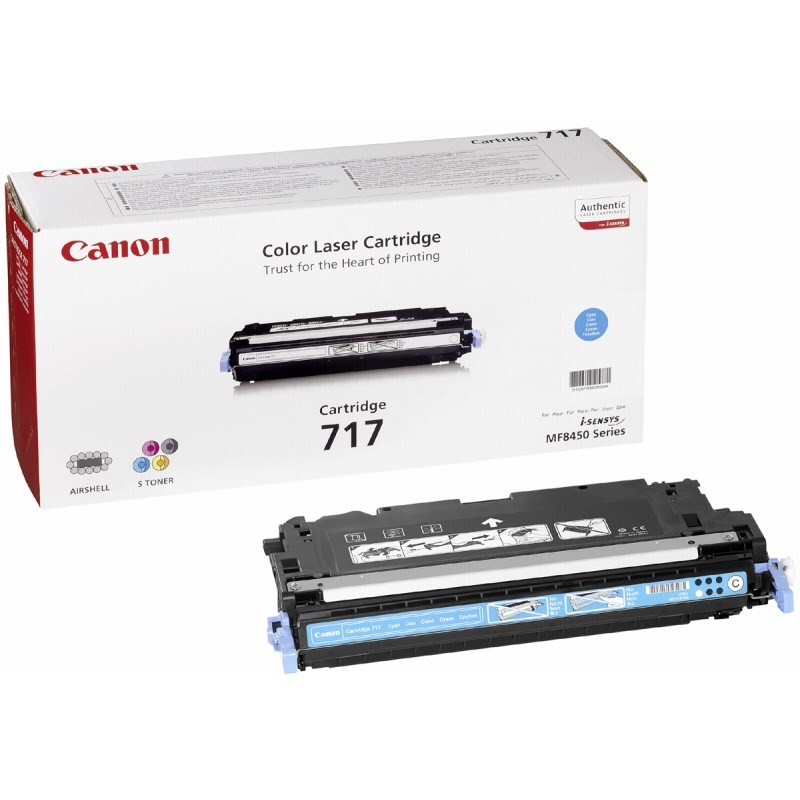 Ink Cartridges Vs Toner Cartridges – What Is the Best Choice for You?
These two types of cartridges serve entirely different purposes, and each has pros and cons. At a glance, the key differences between the two include:
Ink Cartridges
These cartridges are made from liquid and are used within inkjet printers. The liquid consists of water, colourants, and chemicals, and the printer sprays ink onto the page through very small nozzles. These printers can usually print in colour or in black and white and often utilise a number of ink cartridges at once. Some of the key ink cartridges found in inkjet printing include black, cyan, magenta, and yellow. Ink cartridges are usually used at home or in smaller office spaces, and pros include cheaper cartridges, easily replaceable cartridges, and cleaner prints with less smudging potential. Cons include taking slightly longer to print documents and producing fewer prints than toner varieties.
Toner Cartridges
Unlike the liquid found in ink cartridges, toner is made from a very fine powder. It is largely made of polymers and organic compounds. Lasers in these printers work to create a special electrostatic template of the print on a metal drum, which is located inside the printer. The toner is then released and latches onto the places on the drum where the electrostatic charge is. When the paper goes over the drum, the image is imposed onto the sheet of paper. Most models are black, as this type of printing is particularly beneficial for printing text-heavy documents.
However, more expensive models can print colour images too. Laser printers and toners are often used in corporate settings where lots of text-heavy documents need to be printed. This could include accounting firms, educational institutions, and governmental departments. Pros of this type of printing include quick printing ability, clearer images, and being able to print at a greater volume. Cons include being more expensive. Both laser printers and toners are more expensive than ink printers and their consumables. However, their benefits outweigh the cost factor in many business settings.
Thus, choosing the right cartridge depends largely on your individual printing needs. If you run a smaller at-home office, then a standard inkjet printer will probably suffice. However, if you are running a larger corporation, such as a law firm or a school, then it might be time to invest in laser printers. Ultimately, you have to weigh up the pros and cons and consider whether the extra cost for laser printing will benefit your business. It certainly has a number of pros for anyone wanting to print text documents in large quantities, and if you opt for this option, it is important to choose quality toner cartridges that will expand the life of your printer. These printers are a valuable asset, and when cared for properly, can last a long time.
Why Opt for CH Africa's Toner Cartridges?
Now that you understand the difference between ink and toner cartridges, it is time to consider where you should buy your ink toners. You want to opt for a supplier who values quality and affordability, and you want to choose a brand you can trust. We stock a wide range of toner cartridges for a number of leading printer brands, including HP, Samsung, Brother, OKi, Epson, Xerox, Kyocera, and Canon. While we pride ourselves on our impressive product range of original equipment manufacturer (OEM) items, we also stock a range of high-quality generic cartridges.
When buying generic cartridges, it is essential that you choose better quality models that have been tried and tested. Subpar cartridges can harm your printer and cause expensive damages. They might even lead to customers needing to purchase a new printer entirely. Thus, while you might save on the cost of cartridges initially, such a purchase could cost you much more in the long run. When you choose from our premium-quality range of generic cartridges, you can save up to 75% on your purchase. They are guaranteed to fit your printer and guaranteed to work properly.
Clients can easily browse our product list online and search through the thousands of printer consumables that we have available. In fact, our product universe currently consists of over 9000 products, and we are continually upgrading them as we keep our finger on the pulse of printing trends and innovations.
Pay Less and Print More When You Choose CH Africa
We pride ourselves on integrity and reliability and strive to make the lives of our customers easier by delivering printer consumables straight to their door. If you have ever asked yourself "where can I buy toner cartridges?", then CH Africa is the place to be. We offer a number of services to clients, and these include:
Selling Printers and Consumables:

We stock a wide range of printers and printing consumables from leading brands. Check out our online catalogue and browse our easy-to-navigate website. We sell both OEM products and premium generics. Thus, our items suit all budgets and printing needs.
Wholesale Offerings:

We offer competitive prices to wholesalers and governmental institutions. If you are going to be printing in bulk and need to invest in large numbers of cartridges and printing consumables, then it is time to chat with us about our various deals. Some people have to wait for Black Friday before they can access fantastic deals and buy in bulk, but with us, every day is a sale day. Whether you are looking for ink cartridges or toner cartridges, we have some amazing deals available for you.
Buying Redundant Stock:

We also run a resellers programme for anyone who has redundant cartridges that they would like to sell. This is a win-win situation as it gets the stock out of your storage space, earns you some money, and has a positive impact on the environment. Recycling unused cartridges is an easy way to make the planet a little greener.
If you are interested in selling unused stock, simply send an email to
redundant@chafrica.co.za
. Send a Word or Excel document listing the available products and be sure to include the make, model, quantity, and type. Also let us know if the box is sealed or unsealed and whether there is any damage to the stock. This is a no hassle or obligation interaction. If we want your stock, we will send you an offer, and you can decide if it works for you.
We have been in the business of selling printing consumables for 25 years and thus have a quarter of a century of experience to our name. We are passionate about customer satisfaction and care and are always available to answer any printing questions or concerns that you might have. Choosing a new printer and deciding on printing consumables can be a big decision and we want to ensure that every client feels supported when they make this decision.
You can chat with us online via our messaging service, contact our landline on 011 392 4750, or send an email to
sales@chafrica.co.za
. Our friendly sales team is available to help in any way that they can and look forward to hearing from you. If you want to buy quality toner or ink cartridges, we will help you out.
We also strive to do our bit for the country during these difficult times. We will be sure to include a free bottle of hand sanitiser with every order as our small way of being a part of the solution and flattening the curve. Now more than ever, our community is of paramount importance, and we all need to work together. Get in touch with us today to buy quality toners.