How Your Company Can Save Money by Buying Canon Printer Ink
Are you the office manager of your company? If so, you know how important it is to save on overhead costs. Though labour is stated as often taking a chunk out of company earnings, printing costs are among the highest overheads for some types of businesses. Realtor operations, medical facilities, and law firms produce hundreds to thousands of paper-based documents monthly. They certainly have reason to buy Canon printer ink in bulk to save on printing costs.
Whether your company falls within one of the mentioned business categories or whether you operate an insurance company, sales office, or media house, you most probably spend a lot of money on printing. You will thus also benefit from being able to buy Canon printer ink in bulk at wholesale prices. The good news is that you can do so by making use of our customised services.
We provide printer consumables at wholesale prices according to client needs. This means that you can buy the original manufacturer or generic Canon printer ink or toner from us at highly competitive prices, helping you to save on printing costs. But, apart from being able to buy consumables from all major printer brands at the best possible prices, how else can you reduce your company's printing costs? To help you get started, let us look at ink- or toner-saving tips below.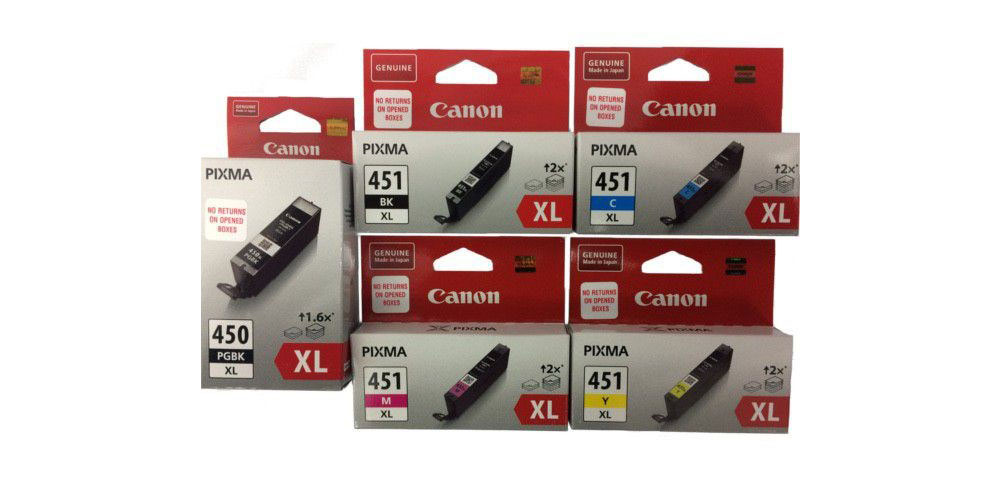 Buy One of the Canon MegaTank Printers
If you are in the market for a new printing device and want to save on ink usage, then the Canon MegaTank technology is impressive by any standard. The company offers an extensive range of MegaTank-based printing devices. Why use these devices? For one, the front-facing tanks make it easier to monitor the ink levels, helping you to avoid the inconvenience of running out of ink at a crucial stage of printing. In addition, these tanks make it easier to refill without a mess, using the company's special refilling technology. Reduced waste also means a reduction in office overhead costs.
These devices use Canon dye-based inks, which can dry in 37 seconds. With inkjet still the best technology for premium-quality photo printing, it is certainly a plus if photo prints can dry so fast, especially if you offer photo-printing services in your retail store.
Use the Right Consumables
Canon designs their products to work best with their range of printers. Though generic products are cheaper, the brand-specific cartridges produce the best quality, especially when used with their recommended paper types for photo and document printing. Use the right consumables to reduce the need for reprints because of poor quality.
Regular Printing Device and Cartridge Maintenance
Just as a vehicle performs better if properly maintained, your printing devices use less ink if regularly serviced. Indeed, irregular usage can cause the print heads on the devices and their cartridges to dry out and clog up. To prevent such, use the head cleaning option on the device maintenance panel and regularly run test prints to keep the heads clean.
Once Open, Use Directly
Do not open the cartridge packages unless you plan on installing the cartridges within 48 hours. Leaving the cartridges outside their protective packages, especially when the seals on the print heads have been removed, can mean ending up with cartridges that perform less than perfectly when you eventually decide to use them.
Print Laser for Documents and Use Inkjet for Photos
Laser technology is superb for large volume printing of text-based documents. If you want the best-possible quality photos, then the inkjet printing technology still wins the award. Use the right printing device for the job and you can save on ink.
Buy at Wholesale Prices
As mentioned earlier, you can buy Canon printer ink cartridges at wholesale prices and thereby save money. How? Make use of our services. With an international and national footprint, we are able to supply printing consumables on all major brands throughout the country. We customise our service offering according to client needs. In addition, you can earn substantially by becoming a reseller of our products. Benefit from access to the best-possible products at the lowest prices. Get in touch to buy printing consumables at competitive prices.