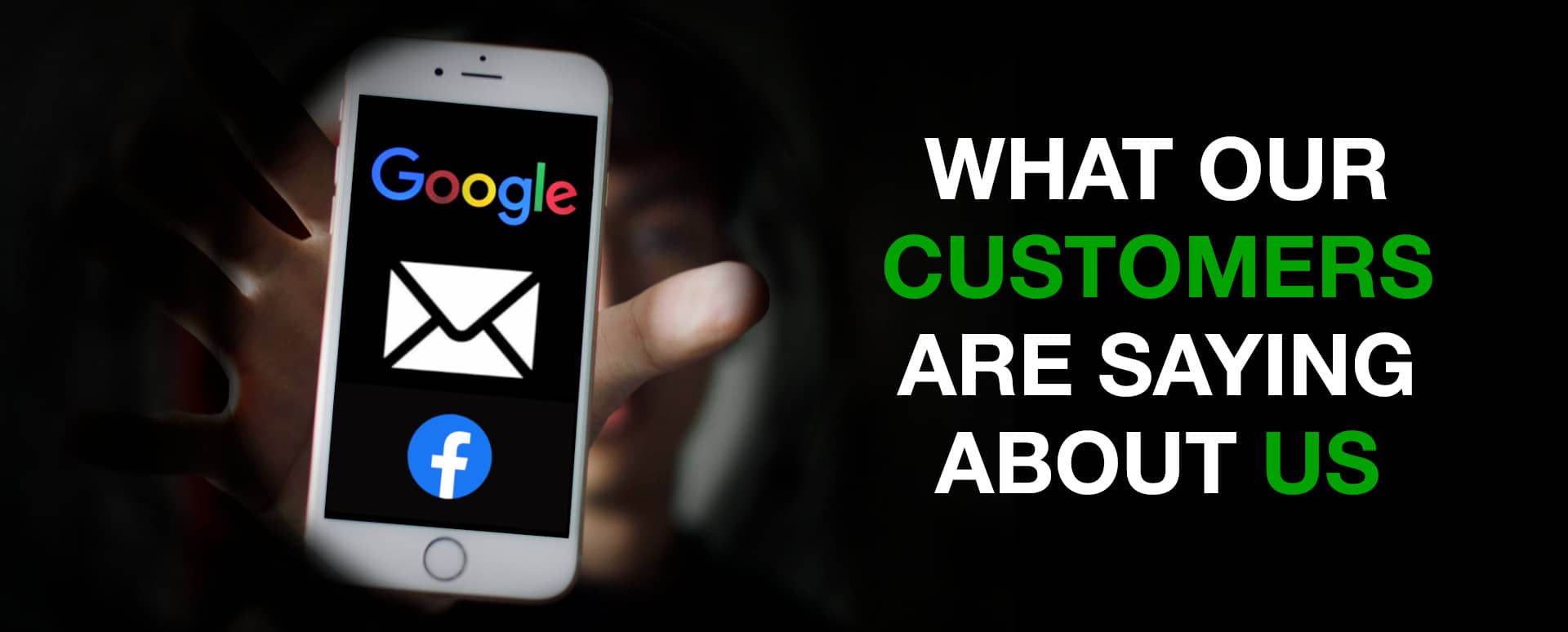 WHAT OUR CUSTOMERS ARE SAYING ABOUT US
---
From Tania DSP;
I can honestly say I have had the best experience from them! I did a random search for cartridges and they came up with great prices! I did a purchase online and got the delivery within 18 hours! There was a mistake on my side and they were willing to go the extra mile to get my goods delivered! And we got treats with our delivery! Wow! Thanks guys!
From Vincent S;
Without a doubt I will HIGHLY RECOMMEND CH AFRICA! I bought a Samsung Generic Toner from CH Africa yesterday!

Along with the speedy and friendly service I received, I also received a stunning discount via using their website ordering platform.
On collection at their offices, I received my product in good condition and also with much needed replacement chips (as we know printers can be funny with Generic products), but due to CH Africa's competency and pre-emptive planning solution to give their customers additional chips with, incase of a error on your printer, they managed to save me a trip back to them or a headache of doing a return or exchange!

And to sweeten the deal even more! I GOT A CHOCOLATE TOO!!!! haha! (my mom ate it though I didn't even get a block.pfft)
Thank you CH Africa for your.....well to put it simply... THANK YOU FOR YOUR EXCELLENCE!
---
From Doriann C;
We received our cartridges that we ordered online. Thanks guys. What a lovely surprise to find a bottle of sanitizer and a Kit Kat in our parcel. It's the little things. Thanks guys. You have a permanent customer now.
---
From Florence MN;
They are quick! I ordered on Tuesday all the way from Limpopo and by Thursday I had already received my order. They never disappoint!
---
From Cecilia VZ;
Placed my order yesterday afternoon, Monique arranged for it to be picked up by the courier company and I just received my package with a KitKat. You have gained a RETURNING customer for sure!
---
From Rudi B;
So nice to write something good about a company. I went to the most popular computer outlets to get some HP Printer cartridges to no avail. (NO stock) Some wanted to sell me some generics but I have tried that before.....disaster!! I found CH AFRICA online and they had stock at unbelievable prices so I ordered black and color. This was on the 22/10/2020. The parcel arrived this morning 23/10/2020!! What impressed me even more was when I opened the package there, included with my ink was a small slab of chocolate and a small bottle of hand sanitizer!! That was so unexpected and a lovely gesture. Never will I get my printer cartridge's anywhere else! Thank you CH AFRICA!!
---
From Janine SM;
Thanks guys great service!!
---
From Mariska VE;
Definitely recommend CH Africa for excellent service and quality at all times!
---
From Suzette SvD;
Great service! Ordered late on Wednesday afternoon and received my cartridge before 2pm on Friday.
---
From Jo S;
Thank you for the fast service. Placer my order on Saturday and received it today (Tuesday).
---

---
From Lionel M;
The service I have received from CH Africa, has been phenomenal!! The prices of their inks and consumables are the most inexpensive in the Gauteng area. Great customer service, friendly staff and the chocolate gift, with your order, makes for an amazing experience!! Well done!!
From Linda F;
I am an 81-year-old pensioner with few printing needs, but I do still enjoy my computer, and love printing photos that I've retrieved from old slides and photo albums. I ran out of ink cartridges, and as I don't go out shopping anymore, mainly due to Covid (I'm in the High Risk category) I browsed on the internet for suppliers. I found CH Africa, loved their prices, and ordered. Their service was amazing, friendly and efficient. I received my order within two days, payment went through without a hitch, a seamless experience! Well done CH Africa Consumables!
From Ilse H;
I accessed their website for information on cartridges and they immediately reached out to me via their chat function. I generally prefer not to use a website's chat since it is normally an exercise in frustration as you struggle to communicate with a chatbot or a bad connection. These guys however were on the ball. Jenn helped me quickly, accurately and without any fuss. What a great experience!
From Anthia C;
What a wonderful easy experience I had ordering printer cartridges and I wasn't sure of the specific Cartridge I required and I chatted on-line with a consultant and what an absolute pleasure and an extra bonus, their prices are the BEST!!!! Thank you so much.
From Jackie H;
Phenomenal service, would highly recommend CH Africa Consumables. I ordered an HP cartridge online, paid and received an email from the Owner telling me that the item had been packaged and sent, all in the same day.
From Ingrid H;
Great helpful and patient service.
From Aubrey M;
You guys are great, and very professional.
From Roger S;
Great service from a dedicated bunch of people. Their prices are also on point. Thanks for the prompt replies with quotes and the deliveries too.
From Beula P;
WOW, I would like to thank the people at CH Africa for their great service. All were so friendly and the service was amazing. I will recommend them to all. And the prices being great makes buying from them an even bigger bonus. Well done to you all...
From Graham W;
Awesome service and affordable cartriges.
From Sonja G;
CH Africa has excellent service and the best prices.
From Andrea M;
Superb service and competitive prices. I was very impressed with the friendly and professional service I received.
From Lindsay A-D;
Jason and team go above and beyond to make you feel like a valued customer, no matter how small the order is. Their prices and service is fantastic. I would definitely do business with them again. Highly recommended!
From Mandy L;
Thanks Monique and Jason for exceptional service looking forward to working with you in the near future. Even if I am a small business its nice to know that you also believe in swift friendly and good priced service. Rapid greetings
From Gadija O;
Jenn was extremely helpful. Answered all my impossible questions. Prompt response regarding availability of stock. Also have advice regarding products. Will definitely use them as the service is good. Thank you Jenn for your friendliness and patience during my call.
From Hennie J;
Friendly, hands-on and professional service. Excellent service!!!!!
From Marthinus G;
I was pleasantly surprised at the online chat service I received, the level of service was tops and refreshing to receive. I was scarcely on the website, I saw the chat hotline, I clicked on it and the response back was immediate, with the correct info posted to the chat to take me where I needed to be. I was under no pressure to purchase, just top service!
From Lawrence N;
Great responsiveness to enquiry on Facebook. Superfast turnaround time - same day as placement of order. Surprise extras in the delivery pack. Will definitely use your service again. Thank you.
From Sandra DO;
Great customer service is not something you find often, CH Africa are consistent and professional.
I would recommend them to anyone looking for a suplier you can rely on for quality products and efficient service.
From Greg W;
What an amazing company to deal with! My small order placed yesterday, and delivered today. And a few little extra goodies in the box as well. It is so good to deal with businesses that go out of their way to deliver an excellent customer experience. Please keep it up.
From Lesley E;
Excellent and almost instant feedback from Alex. Far easier than going to a shop :)
From Kim W;
Great company. Reliable and efficient. Excellent service!
From Neeleshni J;
Very fast and super efficient. Thank you Monique and Shana.
From Michelle G;
Very speedy efficient service! Received new cartridge, arrived in less than 24 hours after being ordered and paid for together with 2 small gifts as a token of their appreciation. Will advise all my contacts to make use of them of will definitely do so again myself
From Glen S;
Great service from the sales consultant guy...keep up the good work.
From Debi T;

Thank you Alex for attending to our request, frantic request, as we were running out of toner. We are so glad we found you AND BONUS, we are in the area too. So we will be utilising your services more in the future! Thank you again!
From Nico S;
Very good service and timely feedback on the status of your order. They went out of their way to ensure that they commit to delivery and completion of the order. Everything worked perfectly and the customer care was excellent.

I wasn't aware of CH and decided to try them in desperation since I had no support from local suppliers. I must admit that not knowing them made me a little nervous to part with my money. Today I can say that I will be delighted to do business with them again. I think that most online (and other) retailers can learn a thing or two about customer service from CH.
From Pieter L;
Absolutely best service I have experienced for a long time.
From Tebogo M;
Great customer service, they are patient, and quick to respond to your queries
From Carla L;
Just received our order! such speedy service. Thank you guys! 10/10 recommend!
---
From Kevin R;
This company embodies excellence, definitely suggest and recommend them without doubt! They are the best!
---
From Marco B;
Excellent customer service and speedy delivery. Keep it up!
---
From Danielle M;
Wonderful service - received package with a thank you gift and a free hand Sanitizer. Really appreciate the extra steps they take to make it more personal!
---
From Dharmesh K;
Excellent service even during the lockdown, my cartridges were delivered as promised and prices are extremely reasonable. Thank You Sammy and Team, much appreciated.
---
From Tshepo R;
I always get what I want and happy with the quality of cartridges beautiful service above all!
---
From Karen G;
Such a warm and welcoming company... I love it there.
---
From Louis B;
Great service and very quick with orders. Always on top of the ball.
---
From Rudi VR;
Amazing staff, great service delivery.
---

---
From Vincent A;
I just received a laptop we ordered for my brother and I'd like everyone to know how thrilled we are with your service!
From Vincent;
Good Day Vanessa & The CH Africa Team

I just wanted to send you a little note to tell you how much I appreciate the gift you have given me. You made me feel like the king of the world today. I was so happy when I opened your present. Thank you for the time and thought you put into giving me such a wonderful gift. You are the best. Thank you, gracias, thanks, merci, thank you very much, danke, grazie, thanks a million! There are not enough ways to express my thanks to you for your wonderful gift.
---
From Michelle G;
I would hereby like to express my appreciation for your extremely speedy service - new cartridge and little gifts just received. I will most definitely promote you to all my contacts seeking cartridges and replacement toners.
---
From Ravindra S;
Dear Monique. My supply was delivered today. I want to thank you for the excellent service that you delivered to me in keeping me informed as well as showing empathy for my need to have the ink delivered asap. Not many employees go to that length.
From Megan;
Dearest Sammy, Monique & CH Africa

A very big Thank You for my gift, as well as your outstanding service throughout the year. You've been so supportive!

On behalf of the business and myself we wish you a lovely Christmas and very Happy New Year – we open again on the 4th of January and I look forward to doing business with you then.
---
From John M;
Hi absolutely incredible service!!!! Thanks very much. Order delivered less than 90 minutes after paying. Amazing!
---
From Carien;
Goeie more Dame,

Baie baie dankie vir ons geskenkies! Baie dankie vir julle goeie diens! Ek dink ons gaan volgende jaar baie meer van julle dienste gebruik maak, julle het ALTYD voorraad en pryse is billik!

Ons wens julle almal 'n geseënde Kerstyd en voorspoedige nuwe jaar toe!
---
From Danielle F;
Just want to say thank you for my package and I loved how you present your packages to people it makes me feel very special. Will definitely order our Toner and Ink from you now on.
---
From Claire L;
I ordered ink cartridges yesterday, on a Sunday afternoon, and I've just received them. Mind blowing service! Thank you so much.
---
From Lammie VB;
I just opened my package and you are too sweet. I am so impressed with you, thank you for the hand sanitiser and kitkat.
---
From Piet L;
Good morning Monique. Wow, this is great service. I've received my order already.
---
From Douglas R;
Just like to say a big thank you for all the hard work you did for me towards getting the Generic Inks for my HP printer.
---
From Violet M;
Thank you for the excellent service, I received my order earlier than I expected.
---
From Rika A;
Thank you for your speedy assistance. I'm definitely going to keep your number and details for the future.