Maritza Pretorius - CH Africa's Customer of the Month for May 2021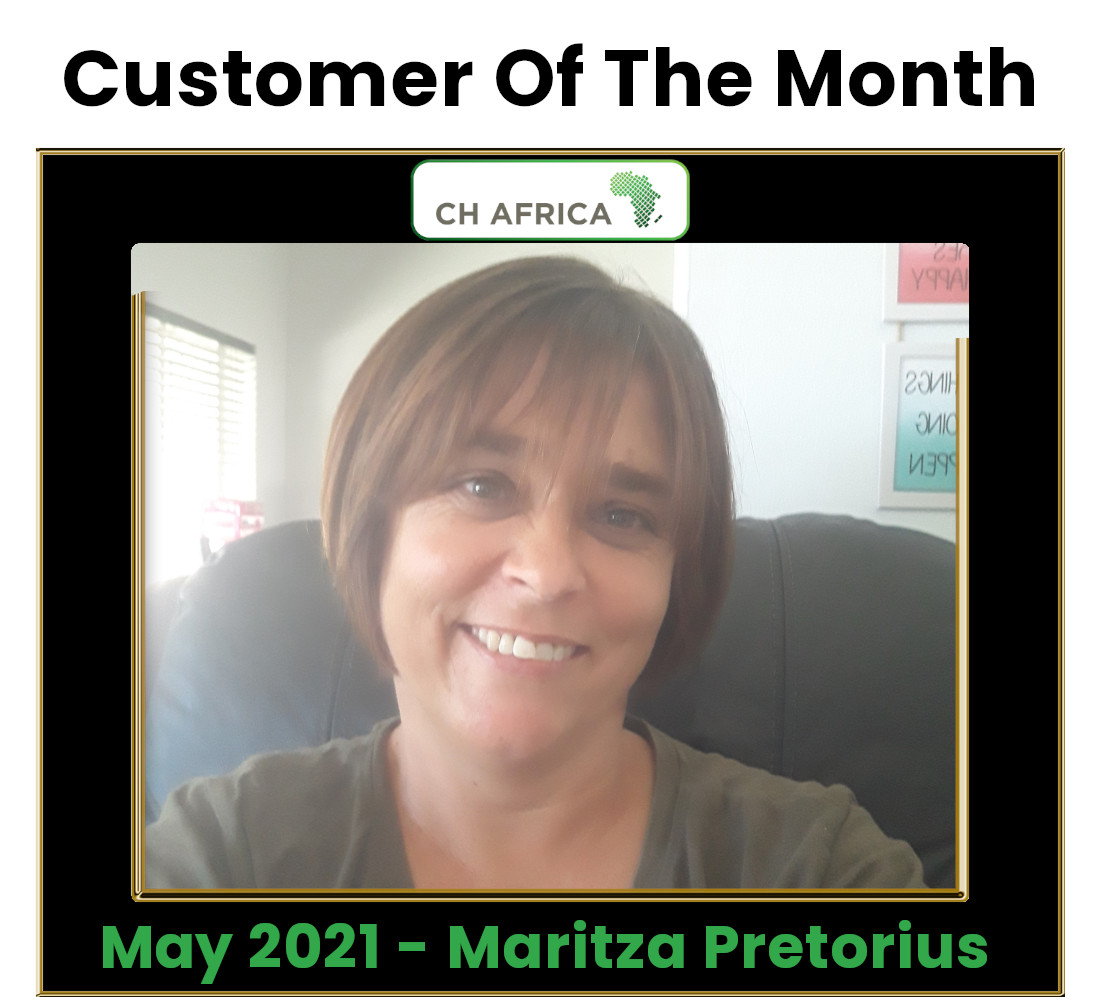 Maritza shares "I am a homeschool mom so printing is part of my everyday life... the service and excellent prices I received from you really makes my work as Homeschool Mom So Much Easier. I will be ordering very soon again." As an additional 'thank you' to you Maritza, we have a small surprise waiting for you with your next order! We want to express our appreciation for our customers and thank them for supporting us!
Maritza was selected randomly from reviewers who left us a Google review at
https://tinyurl.com/chafrica
. You can possibly be selected for next month's Customer of the Month by doing the same!