Shop Online for Toner Cartridges and Printer Ink and Save
2020 has been a perplexing year for people around the world to say the least. A mere year ago, we were not as well-versed with phrases, such as "social distancing" or "flattening the curve", but now they are part of our daily vocabulary. It is hard to remember what life was like before all this.
Most of us are trying to do our part in order to adhere to these measures, and one such way to do that is to choose online shopping over going to brick and mortar stores. Online shopping has a myriad of benefits for every shopper, from saving on petrol to avoiding traffic, but perhaps the most essential of all is the fact that you can get the products you want – such as toner cartridges or printer ink – without having to leave the comfort or safety of your home.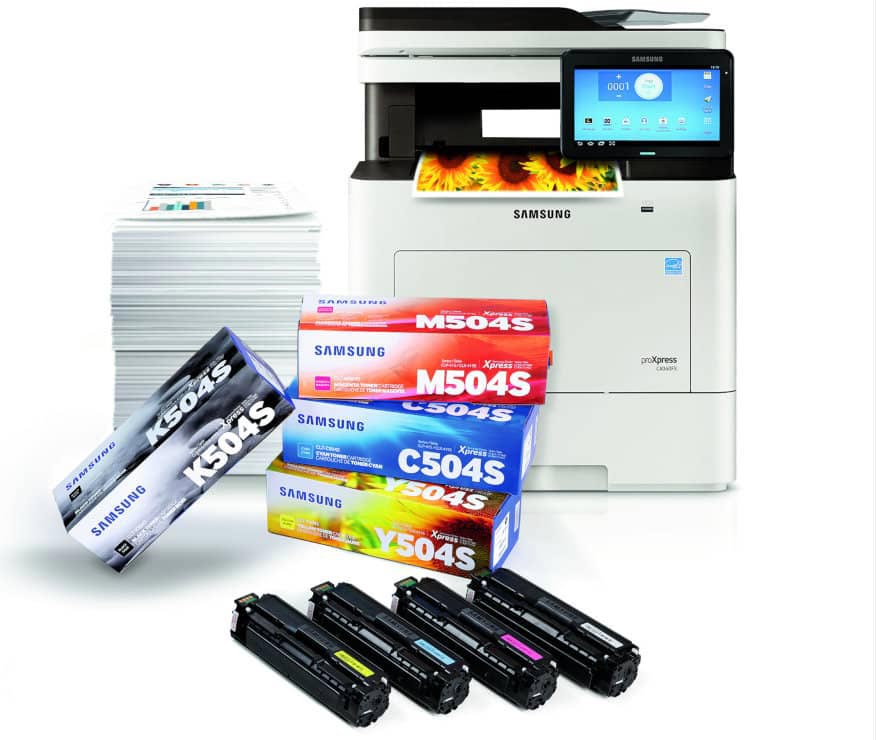 You might have been infected with the Covid-19 virus but are not aware of it. In this case, if you go shopping, you could spread it to other people.
Unfortunately, malls and big shopping centres have become hot spots for the spreading of Covid-19, and it makes complete sense. These spaces are often overcrowded and not as well ventilated as outside spaces. Combine this with a lack of proper mask-wearing, and you might have a recipe for disaster. Ensure that you have peace of mind and choose to shop online with us. We are a truly reputable supplier that can help you with all your printing consumables and needs.
The Multiple Benefits of Online Shopping
Whether you need ink toners, printing ink, printers themselves, or other consumables, we are certainly the pick for you. Shopping online for toners and cartridges has a number of benefits, and this is why it has become so popular in recent years. Some of the key advantages of shopping online for toner cartridges and printer ink include:
Saves You Money and Time:

In the modern world, time is money and shopping online will save you both of these valuable commodities. You will not have to splurge on petrol or hefty parking costs, and as an added bonus, you will end up saving lots of time. Order your goods from the comfort of your bed or couch or during a quick tea break at work.
Supports Aims to Flatten the Curve:

While Covid-19 still looms large, it is imperative to keep up with our social distancing endeavours. If you buy online, means you do not have to go to busy shopping malls, and thus, you are able to limit your exposure to the virus.
Buy Only What You Need:

We have all been there. You are in the shop and start seeing all sorts of things that you do not really need and cannot afford but desperately want. This might lead to an impulse purchase or two. Shopping online can hinder such temptation and enable you to purchase only what you truly need. This can save you a lot of money in the long run!
Quick and Easy Delivery for Large Orders:

When it comes to large, bulk orders, online shopping is definitely the way to go. You do not have to worry about lugging heavy products to your car and out of it and you can easily get them delivered to the office or space where they will be stored. Once again, this saves time and energy and makes the ordering and purchasing of cartridges a super easy feat.
Buy Toner Cartridges and Printer Ink Online from a Quality Supplier who Cares
We have a diverse array of ink and printer cartridges available and we stock both original equipment manufacturer (OEM) products, as well as cheaper, yet high-quality generics. Many people opt to buy generic models, as they have a far kinder price tag attached to them. However, when you do so, it is imperative that you purchase them from a reputable supplier. Sub-par cartridges can, in fact, cost you a lot more in the long run, as they can damage your printer.
What might initially seem like a cheap deal that is too good to be true might turn into your worst nightmare when your trusted printer breaks and you need to pay for costly repairs, or in the worst case, an entirely new printer. Thus, choose a company who care – like CH Africa – when you shop online for toners and cartridges. As a key player in the printing industry, we pride ourselves on providing quality products, affordable prices, and customer service with a smile. When it comes to printer and toner cartridges that we offer for sale online, we have a vast range of models available. Some of the top cartridge and toner brands that we stock include:
HP

Samsung

Brother

Canon

Lexmark

OKi

Epson

Xerox

Kyocera
We are also always available to talk to you about the high-quality generic models we offer and can advise you on what products will best suit your budget and needs. When it comes to generics, always choose a supplier with integrity at the fore. This will ensure that no damage is done to your printer and that your printing yield will offer positive results.
Why Choose CH Africa for All Your Printing Needs?
We have been in the business of printing consumables for more than 25 years and we thus have a quarter of a century of experience to our name. We have built up a large network of high-quality and reliable local and international suppliers, and this enables us to keep our finger on the pulse and continually expand our diverse product universe. We also offer amazing wholesale prices for governmental orders and tenders. Thus, if you have a bulk order to make, we are the place for you. We strive to ensure outstanding service for all our clients, no matter how big or small the order, and our core values include:
Satisfaction

Trust

Positivity

Connection

Loyalty

Commitment

Feeling

Experience
Just because you are shopping online, it does not mean that you will not get a personalised service. Our sales team members are passionate and dedicated and they make it their mission to truly get to know your business needs and goals, so that they can advise you on the best products to purchase. Whether you are looking for ink cartridges, printer ink, drums, belts, or more, we are here for you! Simply give us a call or send us an email and we will gladly be of service for all of your printing needs.
We also offer a reseller service for anyone who has extra cartridges that they would like to get rid of. This enables you to clear out space, make some extra room, and even make some extra cash. If you are interested in talking to us about reselling cartridges, then simply fill in this
form
. Be sure to let us know the quantity, make, model, and whether or not they are sealed or not.
You are also able to easily attach a picture of your products. We will take a look and make an offer if we would like to purchase them. This is a great option if you have old products lying around and will also allow you to do your little bit for the environment. We can all do a little bit to enhance our green footprint and doing this allows you to do so while making some extra cash. Why not make some money and enable someone else to use them? Come and talk to us about it!
Whether you want to resell your old cartridges or shop online for new ink and printer cartridges, we are certainly the place to be. We amalgamate incredible quality with great customer service and fantastic value. We are simply a click away and are bound to impress. Be sure to ask about our bulk discount prices. We look forward to hearing from you and also to being a part of your best printing solutions.
Online shopping is certainly the order of the day. It will save you time, money, and stress, and ultimately work towards flattening the curve. Do your part and stay at home as much as you possibly can! We look forward to hearing from you and introducing you to our exciting and vast product catalogue. Choose a company who cares and choose CH Africa today!